How to Connect Firestick Remote to TV Volume Control?
How To Connect Firestick Remote To TV Volume? Firestick remotes are compatible with many TV brands and can be paired to control their power and volume. This can be a convenient option if you want to avoid using multiple remotes.
The first step is to check the batteries in your Firestick remote and make sure there are no obstructions blocking the IR sensor on your TV.
Check the TV's HDMI-CEC Settings:
If your TV supports HDMI-CEC, your Firestick remote should be able to control it through the same system. To check your TV's HDMI-CEC settings, consult its user manual or search online. The process varies by device, but it usually involves navigating to its menu and locating its HDMI-CEC setting. For some devices, you may find it under an Advanced or Expert setting; others might include a dedicated HDMI-CEC section within its main settings.
To enable HDMI-CEC on Philips TV, for example, you need to go to Setup > Installation > Master Easylink, while Sony users can simply head to Settings > Equipment Control > Manage Equipment > ARC or Anynet+ (Simplink). On Sharp TVs, it's as simple as heading to System Options > Aquos Link Setup > Enable Aquos CEC.
Once you've enabled HDMI-CEC on your TV and connected it to a compatible device, you can test its functionality by using the remote's volume buttons. If the TV responds to these commands, your Firestick remote's HDMI-CEC settings are working properly. Otherwise, there may be a problem with the Firestick's IR sensor or its connection to the TV. Ensure there are no objects, dust or other debris blocking these two elements. You should also ensure that your Firestick is plugged into a power outlet that has stable power output.
Check the TV's IR Sensor:
If your TV volume button isn't working, you might be having trouble with your IR sensor. This is an important part of the pairing process and it needs to be working for your remote control to work. There are a few different ways to check if your IR sensor is functioning properly. You can use a digital camera or smartphone to take a picture of the back of your TV. If you see a pulse in the picture, the IR sensor is working.
You can also try using a soundbar or A/V receiver to see if the Firestick is able to communicate with it over HDMI-CEC. If it does, then you know that your TV and Soundbar are correctly connected and the Fire Stick is merely having problems communicating with the TV's IR sensor.
You can check if your TV is compatible with the Firestick remote by going to Settings > Equipment Control > Change TV. Then select the correct brand of your TV and follow the on-screen instructions to pair your remote.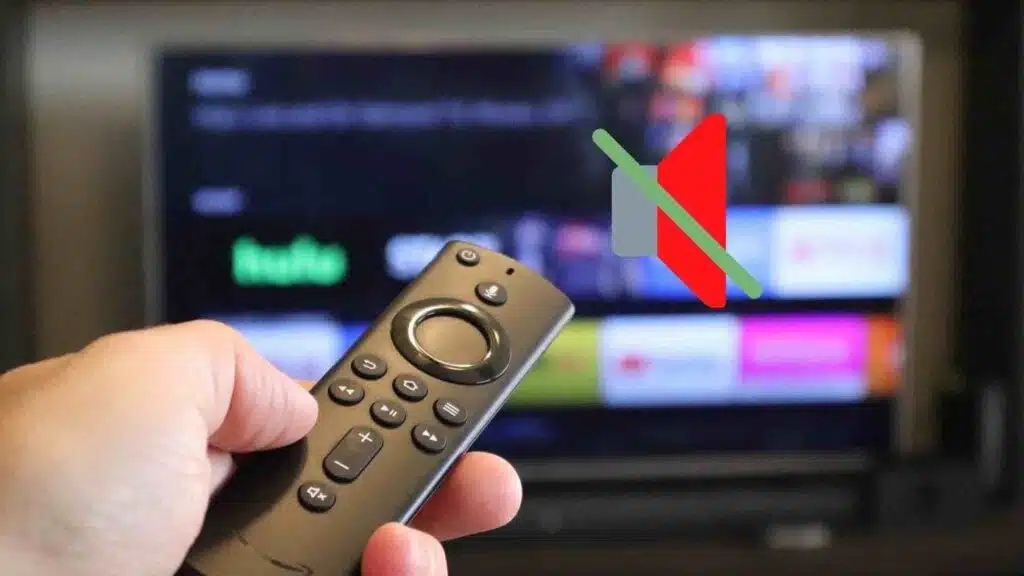 Check the Firestick's IR Sensor:
If your Fire Stick remote isn't working properly, you might need to check its batteries. Also, be sure that nothing is blocking the remote's IR sensor. This can cause issues with your TV's volume controls and other functions.
The good news is that most modern TVs support HDMI-CEC (Consumer Electronics Control). This feature allows you to pair your Firestick remote with your TV and control it using the same remote. This can be a great convenience if you're tired of juggling multiple remotes or simply want to streamline your entertainment setup.
To set up your TV to work with your Firestick, open the menu and select Settings > Equipment Control. Next, click Add Equipment and choose your TV brand. You'll then be prompted to test the connection, which involves turning the TV on and off while a tone plays. After you've done this, you can proceed with the rest of the setup.
It's important to note that not all TVs support HDMI-CEC, and some may not respond to the remote's commands. To determine whether your TV supports this feature, consult the manufacturer's website or user manual. Then, make sure that the Firestick is connected to the correct port and that HDMI-CEC is enabled. It's also a good idea to unplug any other devices that are plugged in.
Check the Firestick's Battery:
Unlike most remotes, the Firestick remote uses a wireless Bluetooth connection to communicate with your TV. This means that it needs to be within a certain range in order to work. If you're using the remote in a large room, this can be an issue. Fortunately, most modern TVs support HDMI-CEC (Consumer Electronics Control), which allows them to receive commands from compatible remotes. This is the technology that allows your Firestick remote to control the volume on your TV.
First, make sure that your remote's batteries are fresh. This is an easy fix, but it can often be overlooked. Make sure that the batteries are the same brand and type as those that shipped with your Firestick. Mixing batteries is never a good idea and can lead to damage or failure.
Also, check that there is a clear line of sight between your TV and the Firestick. This is especially important if you're using the remote in a room with a lot of furniture or other objects that could be blocking the signal. Move anything that might be interfering with the signal and try again.
If all of these steps fail to resolve the problem, it's time to try factory resetting your Firestick. This can be a bit frustrating, but it's an effective way to reset the device and fix many issues, including volume problems.