Apple's AirPods and the more recent AirPods Pro are a pair of wireless earbuds that can stream music, podcasts, and more to your device.
While the earbuds are designed for use with iOS devices, they work with Windows 10 computers as well–though pairing them is a slightly different process from using them with an iPhone or iPad.
1. Turn on Bluetooth How to Connect Airport Pros to Windows 10 Desktop:
When it comes to connecting Bluetooth devices, few can beat Apple's instant pairing process. Fortunately, Windows 10 and 11 offer a similar experience once you know the process.
The first step is to make sure your PC has Bluetooth turned on. You can do this by opening the Settings app and selecting Devices (Windows 10) or Bluetooth & other devices (Windows 11).
Make sure the toggle switch is on. If it is, you'll see a list of nearby devices. Select your AirPods from the list. They'll appear as "Headphones" or "AirPods Pro." Once you select them, they'll connect and become your default audio output.
If your AirPods aren't connecting, try restarting your computer. This can help fix temporary system glitches that prevent your Bluetooth devices from connecting.
You can also run the Windows troubleshooter to diagnose and fix any Bluetooth issues on your PC. If that doesn't work, try disabling Swift Pair on your Surface Pro.
2. Open the Settings app:
The AirPods are a fantastic pair of wireless headphones with amazing integration across Apple devices.
They can seamlessly switch between your iPhone, iPad, and Mac with a simple gesture or by adjusting the audio in Control Center. But connecting the AirPods to a Windows 10 or 11 desktop might seem daunting.
It's not, though, and even if there is a minor Bluetooth bug that could be blocking the connection, it can be fixed with ease. Open the Settings app by pressing Win + I (or clicking Devices on Windows 11).
3. Select Bluetooth & Other Devices:
AirPods work just like regular Bluetooth headphones on devices outside the Apple ecosystem. But connecting them to a Windows computer can sometimes be a bit more tricky.
In general, pairing with a PC isn't too difficult. Just open Bluetooth on the device, and your laptop will start searching for available Bluetooth devices to pair with. If you see your AirPods in the list, select them and wait for the connection to finish.
However, if you're using the Pro version of AirPods, it's a bit more complicated. To pair with the case, first, make sure that it is open and that its white setup button is pressed.
Sometimes, your Windows computer's Bluetooth drivers may get outdated and cause problems. To fix this, you can download and install the latest drivers from your motherboard manufacturer's website.
Another way to update drivers is to use a driver management tool such as Driver Easy. This software scans your system and finds the most recent, working drivers for your hardware.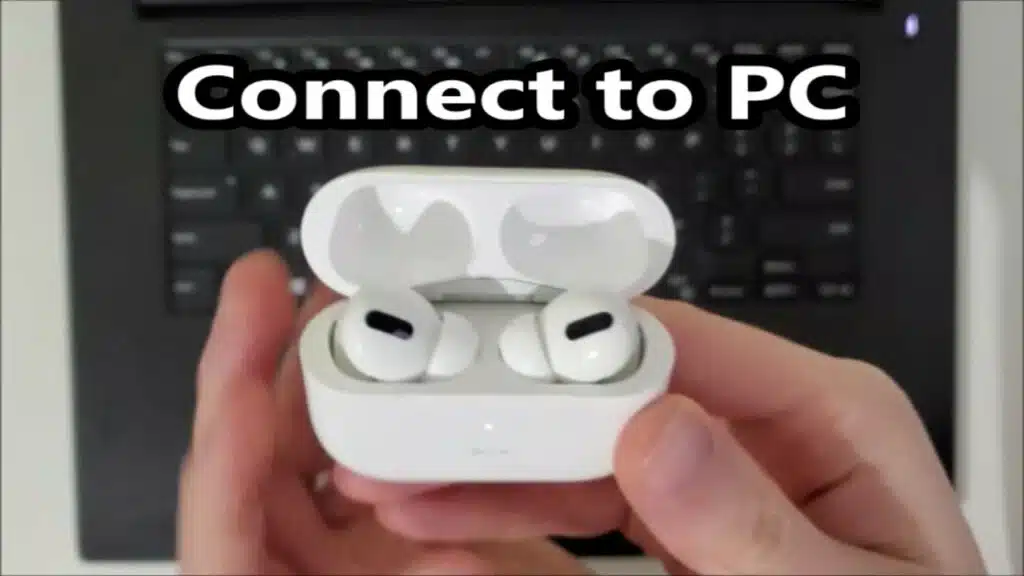 4. Select AirPods How to Connect Airport Pros to Windows 10 Desktop:
Apple AirPods are the perfect pair of earbuds for use with a laptop or desktop PC. They're compact, sound great and offer hours of listening or talk time.
If you want to connect your AirPods to a Windows 10 laptop or PC, the process is straightforward and should only take a minute.
The first step is to make sure your earbuds are charged and fully connected to their case, then open the Bluetooth settings on your laptop or PC.
On the left side of the Bluetooth & other devices window, click Add device (Windows 10) or Add Bluetooth or another device (Windows 11).
Select your AirPods from the list and allow them to connect. After about half a minute, your Windows 10 computer should tell you that the AirPods are connected and set as your default audio device.
If you're having trouble connecting your AirPods, try running the Windows Bluetooth troubleshooter, which can fix temporary problems that prevent you from using your earbuds with your PC.