If you have Bluetooth headphones or earbuds, you may be wondering how to connect them to your Windows 10 PC. This article explains how to pair them with your computer in just a few simple steps.
First, make sure your headphones are in pairing mode and are within three feet of your device. This will ensure a strong Bluetooth connection and make the process faster.
Make sure your headphones are in pairing mode:
Headphones that are in pairing mode make them discoverable for other devices. This helps keep Bluetooth safe.
Many headphones have a "Pairing" button that is found on the side of the headphones or in a charging case for earbuds. Usually, this is in the form of a button that you press and hold for a few seconds or an LED that blinks or flashes blue.
In rare cases, headphones may also require you to enter a password from the headset into your computer.
This is done to prevent someone else from connecting your headphones to your computer, so it's important to check the user manual that came with your headphones for more information.
Once you have your headphones in pairing mode, connect them to your PC Windows 10. If you see the Bluetooth symbol on the taskbar, select it and tap + Add a device to find and pair your headset.
It can take a few minutes to find your headset and pair it, so don't be alarmed if you don't get the connection right away.
Turn on your PC:
Whether you're playing games, working on projects, or listening to music, Bluetooth is a great way to connect wireless devices to your PC.
You can use your laptop or tablet to pair a keyboard, mouse, speakers, headphones, fitness trackers, and more with ease.
You can turn on your PC to connect to your Bluetooth device by opening the Windows Start menu and choosing Settings. Then, select Devices to open the Bluetooth & other devices settings.
In this window, ensure Bluetooth is turned on by clicking the toggle switch at the top of the list.
If it's not, you may need to install a driver for your computer. This is a fairly common problem and one that you should be able to fix with an update to your drivers.
You can also try removing the device you're trying to connect to your PC and adding it again, but this is a more complicated process than turning on Bluetooth in the first place.
Turn on your headphones:
Bluetooth headphones are a great way to listen to music without having to worry about wires. But learning how to connect them can seem a little daunting, especially when you're new to Windows 10.
The good news is that it doesn't have to be difficult. All you need to do is turn on your headphones and pair them with your PC.
You can do this on any Windows 10 computer or laptop. It can be as simple as turning on the Bluetooth switch or using a shortcut in the Action Center.
To get to the Action Center, mouse over to the lower-right corner of your screen. This is usually where system-level notifications show up.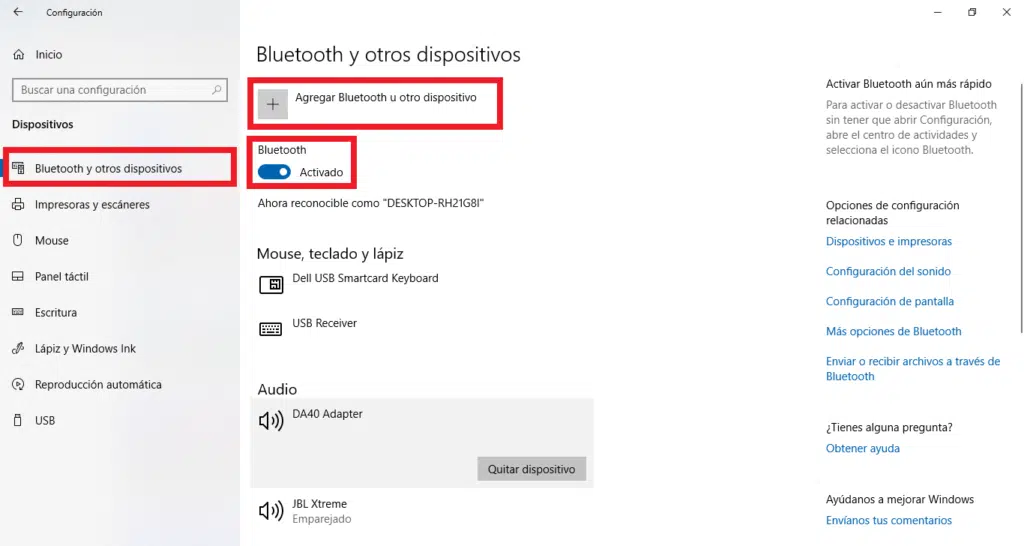 Now click the Bluetooth tile and it should light up blue. If it doesn't, go back to the Settings page and toggle it on again.
This will start scanning for any nearby Bluetooth devices that are in pairing mode. When it finds your headphones, they should show up in the list of devices.
Pair your headphones:
Bluetooth is a wireless technology that lets you connect your headphones to other devices using radio frequencies. It's a great way to play music from your PC without a cable.
Bluetooth-enabled headphones can be paired with most Windows computers and smartphones. However, it's important to pair them correctly to prevent issues.
If you're using Windows 10 or a recent build, turn on Bluetooth in Settings and put your headphones in pairing mode. They should show up in the list of available devices and you can easily connect them.
You may need to enter a specific code from your headset's manual or look for a headphone icon on the desktop to start pairing. This process is easy and usually takes only a few seconds.