How To Connect Boat Watch To Mobile?
How to Connect Boat Watch to Mobile? But to get the most out of your smartwatch, you'll need to know how to connect it to your mobile phone.
This blog post will walk you through how to do just that!
Download the Boat ProGear App:
The Boat ProGear App is an official app that serves as the interface between your boAt smartwatch and mobile device. It is designed to work seamlessly with smartphones running on Android and iOS platforms, ensuring that you can enjoy the diverse capabilities offered by your smartwatch.
The app is available in the Google Play Store for Android devices and the Apple App Store for iPhones. Once you've downloaded it, open it and follow the instructions to set up the device. Once you've finished, you can start using your boAt smartwatch and enjoy all its impressive features.
To connect your Boat Watch to your mobile device, first, make sure that Bluetooth is enabled on both the smartphone and the smartwatch. You can do this by going to your phone's Settings menu and turning on the Bluetooth option. You should also ensure that your smartwatch is charged and powered on.
Once you've done this, launch the Boat ProGear App and follow the instructions to set up the device. You'll be prompted to create a profile by providing your height, weight, and date of birth. Once you've done this, the app will display an interface that resembles the one shown below.
You'll then be able to select the name of your device from the list and begin the pairing process. After a few seconds, you should be able to see the name of your smartwatch appear on your phone's screen.
Enable Bluetooth:
The first step in connecting your boAt watch to mobile is enabling Bluetooth on your smartphone. To do this, open the app and follow the on-screen prompts to create an account or sign in if you already have one. Once the app detects your boAt smartwatch, it will send a pairing request to it. You'll then see a notification on your phone asking you to accept the pairing request. Once you do, the two devices will be paired and ready to use.
When your boAt smartwatch is paired to your smartphone, you can use its features on both devices. This includes call notifications, pedometer data, music controls, and more. You can even customize your watch with a variety of watch faces. You can also use your smartphone to control the display on your watch.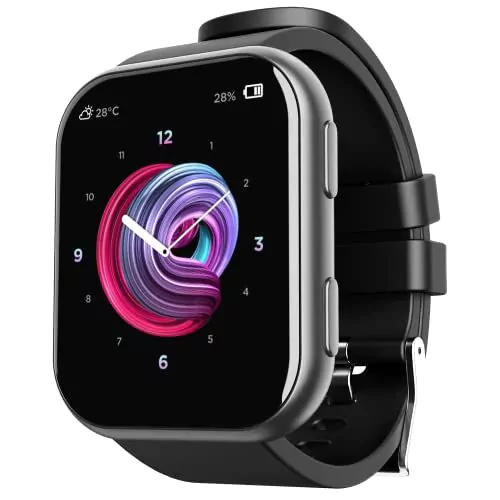 If you're having trouble syncing your boAt watch to your smartphone, try restarting both devices. If that doesn't resolve the issue, there may be a hardware problem with either device. In that case, you'll need to contact a tech support specialist for assistance.
The Boat Primia BT is an excellent budget smartwatch with many useful features. It offers a clean and easy to use interface, 5ATM water resistance, and a powerful battery that lasts for hours. The best feature, however, is its Bluetooth connectivity. This lets you connect your smartwatch to your smartphone for music, call notifications, and more.
Establish a Connection:
Once you've enabled Bluetooth and connected your watch to your mobile device, the app should detect it. When you see the name of your boat watch appear, tap it to connect. You can also double check that you've successfully paired your devices by checking the MAC address, which is a unique combination of letters and numbers. Once your devices are paired, your app data should synchronize in just a few seconds.
In addition to its navigation functionality, this smartwatch has a number of useful tools and features for fitness enthusiasts. It can measure your calorie burn, track your sleep cycle, and more. It can even be used to monitor your blood oxygen level and heart rate. If you're interested in getting a fitness-oriented smartwatch, the Boat Storm is an excellent option.
The latest version of the Boat Wave Lite has a few interesting new features. For example, it has an improved free loop that prevents it from slipping off your wrist. It also includes a built-in microphone for voice commands. The only downside is that the battery life is average and you'll need to recharge it often.
To connect your watch to your mobile device, open the Apps menu and select the Devices tab. The app will search for your device and list it as a "Pairable Device." Once the connection is established, the time on your watch will sync with your phone's time settings. To change the time on your watch, you can go to the Settings App and scroll down to System settings – Time & Date.
Set the Time:
Once your watch is successfully paired, the time set on your mobile device will automatically sync with your smartwatch. This ensures that your watch always displays the correct date and time. If you wish to change the time on your mobile phone, simply open the Settings app and tap on System Settings. You will then be able to change the watch time and date accordingly.
The best part about connecting your Boat watch to your smartphone is that it allows you to stay connected even when you're not using your phone. Notifications and calls will show up on your smartwatch, and you can control music playback from it as well. You can also use it to track your fitness goals, track your location, and more. This will allow you to stay focused on the important things in life while still staying on top of your health and fitness goals.
One of the most popular models available is the Boat STORM, which features PPG heart rate tracking, SpO2 (blood oxygen), and sleep monitoring to monitor your health. It can also be paired with your mobile device to display notifications and emails. Additionally, it offers 5ATM water resistance, 100+ watch faces, call, text, and notification alerts, curated controls, menstrual cycle alerts, weather updates, and live cricket scores.
With all these impressive features, it's no wonder why the Boat STORM has become so popular. You can even track ships and boats around the world with the optional In-App purchase, which provides alerts when a ship sets sail or arrives.