How to Connect Hikvision DVR to Mobile:
Hikvision is now making its DVRs accessible via mobile devices. With the Hikvision App, users can view live images from their DVR wherever they are.
After downloading the app, they need to set up an account. Once this is done, they will receive a verification code via email. Once they have received the code, they will be able to view the live image from the connected DVR.
Hikvision DS-2CD2332-I camera has a Static IP address:
Hikvision DS-2CD2332-IP cameras are equipped with an SD card slot for storing images or video clips. Moreover, these cameras can be connected to an NVR.
This camera features a default login and password of admin and 12345. In addition, you can enable advanced features, such as line detection and in-camera motion detection.
Hikvision's Easy IP solution comes with a selection of Wi-Fi cameras and NVRs that feature auto-detection and auto-connection.
This saves time and effort during installation and configuration. These cameras have onboard storage and support for high-efficiency compression codecs.
Configure smart AI alerts for your Hikvision cameras:
If you use a video surveillance system like Hikvision, you can configure smart AI alerts for your Hikvision camera using the Videoloft mobile app. The app allows you to set up personalized alerts based on object detection and text recognition.
You can even create schedules for specific cameras to receive alerts based on specific events. You can even use the app to monitor your Hikvision cameras remotely and to set detection zones and camera sensitivity.
If you have a smart AI alert system for your Hikvision cameras, you can easily configure it to receive email notifications on a specific event. For example, if a fire breaks out outdoors, the alert will notify you of a rising cloud of smoke.
It will also send an email with a screenshot of the camera's view. Activate the Notify Surveillance Centre feature and link your Hikvision camera to it.
In addition to email alerts, you can also enable Full-Screen Monitoring, which automatically shows the camera's feed in full screen.
Configure remote access on How to connect Hikvision DVR to Mobile:
To configure remote access on your Hikvision DVR, first of all, you must set up a Hik-Connect account.
This app lets you connect to your device from different locations and networks. This can be your home, your office, or even a pub. Once you've done this, you can configure your Hikvision DVR for remote access.
You must download the iVMS-4500 app. The iVMS-4500 App is available for free on the App Store and Play Store.
Connect your Hikvision DVR to the network using the IP address and password that you have created. Then, connect your device to the Hikvision server on the internet using the Hikvision P2P Server.
Configure iVMS-4500 How to connect Hikvision DVR to Mobile:
To configure iVMS-4500 for HikVision DVR to Mobile, follow these steps. Firstly, connect the DVR to the WiFi in your home. Then, go to the iVMS-4500 app and sign in to your account. In the login form, enter your username and password.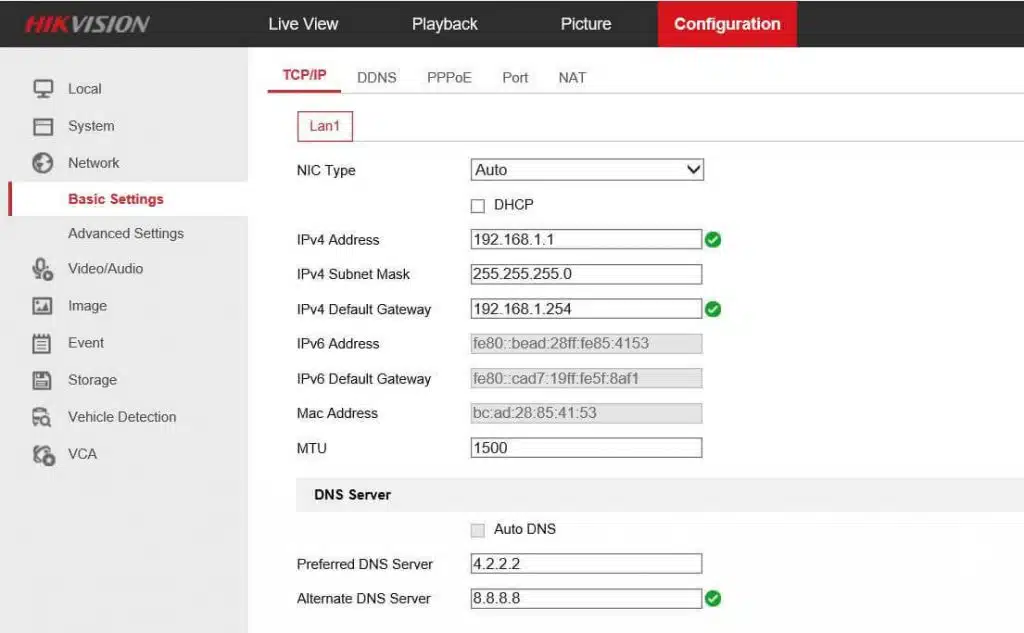 Alternatively, you can also use your device's QR code or serial number (found on the cardboard box of the DVR). Once you log in, HIK-Connect will automatically add the device to your account.
Once the DVR is connected to your router, you can set up the app to view it on your mobile device. To do this, download the iVMS-4500 app for iPhone or Android. Once you have the app, log in as admin and choose the DHCP option.
Configure the Hik-Connect app:
To configure Hik-Connect on your mobile device, you'll first need to download the app. While the Hikvision App can be downloaded directly from the Google Play Store, there are some steps you must follow first. Firstly, you need to create an account.
This account will then need to be validated by entering a verification code received via email. After this, you can then view a live image of your Hikvision DVR through the app.
Once you've created an account on Hik-Connect, open the app and log into your Hikvision DVR. You'll need to enter your username and password to authenticate your Hikvision DVR. Once this step is complete, you'll be able to add devices to Hik-Connect.