If you want to connect to Bluetooth on your laptop or another computer, then there are a couple of things you need to do.
One of them is to make sure that your device is discoverable by other devices. The other is to pair your device with another device.
Turn on Bluetooth on your computer:
Bluetooth is a wireless networking feature that lets you send files and music between a computer and other devices. It works by connecting to other Bluetooth-enabled devices and consumes battery power.
To turn on Bluetooth on your computer, first, make sure that you have installed the right drivers. You can do this by using your computer's manufacturer's website.
If your driver is outdated or missing, you may need to install a new one. Some computers come with a hardware switch that lets you easily toggle the feature on and off. Other PCs have icons in the system tray that can help you turn the feature on.
After turning on Bluetooth, you can then select your device from the list. You can then click "Connect" to start the pairing process. Make sure to be close enough to your device, which is generally about 6-9 feet away.
After you have the device successfully paired, you can then start sending files via Bluetooth. A wizard will appear, and you can then follow the instructions to connect your device.
Pair a device with another device:
If you have a Bluetooth-enabled mobile device, you can pair your phone with a number of other devices.
You can use your phone to connect with a laptop or headset to play media or receive phone calls. However, it is important to note that each device will have its own particular instructions.
First, turn your Bluetooth device on. Then, select your phone from the list of available Bluetooth devices. Check your manual or user guide to determine the proper pairing instructions.
Next, you may be asked to enter a pairing code. This is the code that will be sent to your device to initiate a connection.
It's also the code that will be used for authentication. Depending on the device, it may also be required to verify that the code matches.
Alternatively, you may be able to select a multipoint option. Selecting this option allows you to simultaneously pair up to eight devices.
In order to get this feature, you may have to install an app on your device. For example, Bose QuietComfort Earbuds require the installation of a mobile app.
Control a Bluetooth device from a Linux terminal:
There are a few different methods of controlling Bluetooth devices from a Linux terminal. The easiest is through the Bluetoothctl command.
However, some devices may require additional setup. For example, a Bluetooth headset will need to be unpaired by using the remove keyword. Alternatively, you can use alternative front-end tools such as bluetooth-agent or pavucontrol.
Before you can start pairing your Bluetooth device, you need to ensure that it is discovered. Once you have this step taken care of, you should be able to see a Bluetooth symbol in the taskbar.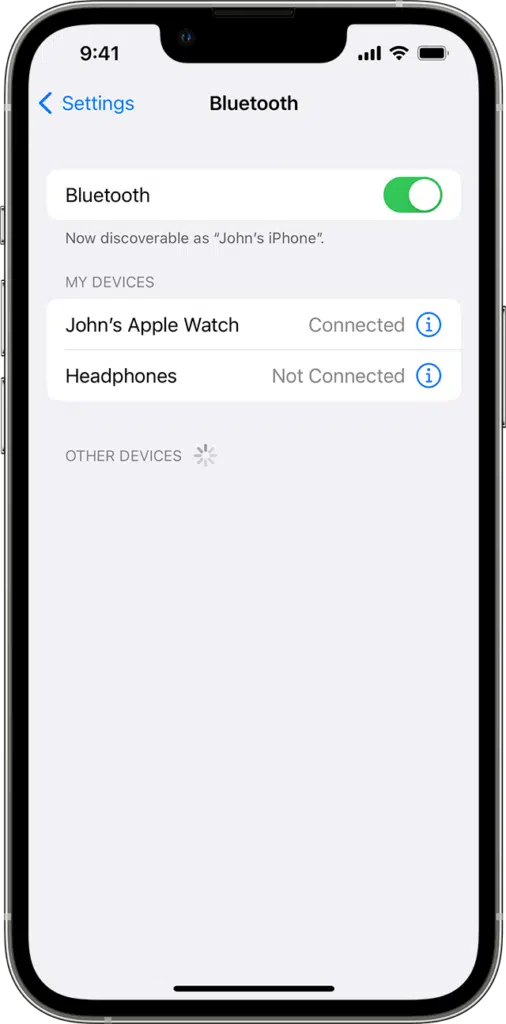 You can also use Bluetooth Manager to check whether your device is a trusted one. If you find a problem, you can reinstall the operating system and try again.
To pair your device, you will need a PIN. If you are on a computer, you will be prompted to enter your PIN in the pop-up window. Similarly, if you are on a mobile phone, you will be asked to type in your PIN on the display.
Make your device discoverable:
Bluetooth is a wireless technology that allows you to communicate with other devices. However, you should be aware of its security risks.
You should avoid sending sensitive information over Bluetooth and instead use a secure method of communication.
If you want to use Bluetooth for communication, you must make your device discoverable. This is done by connecting the device to your computer. The process varies depending on your device.
For a PC, you should enable the Bluetooth feature and set the device to Bluetooth in your Settings menu. Alternatively, you can also turn on the Bluetooth scanner.
When your device is discovered, you can then begin the process of pairing the device. Pairing is the process of exchanging security information between two devices.
Once the connection is established, you can share photos and videos with other Bluetooth-enabled devices.
Your device must be enabled for Bluetooth and be within a range of 5-10 meters. Before you start pairing your device, you should make sure the Bluetooth passcode is correct.