How To Connect WiFi Without Password App?
How To Connect WiFi Without Password App? In today's world, Wi-Fi networks are often password-protected to prevent bandwidth thieves and encrypt data transmissions. However, it can be annoying to ask your friends for the password every time they come over because it requires them to remember or read a long string of alphanumeric characters.
Fortunately, Android has built-in ways to quickly and easily share the Wi-Fi password.
QR Code Scanner App:
Most Wi-Fi networks are password-protected to help prevent bandwidth thieves and encrypt data transmissions. However, it can be annoying when guests and friends want to connect to your WiFi network, especially since you have to tell them a long string of alphanumeric characters.
There are several ways to connect to a Wi-Fi network without a password. Some of these methods require more technical know-how than others, but all are reliable and work. Some methods use a mobile app to scan a QR code, while others are more traditional.
If you want to connect to a WiFi network without entering the password, you can download an app on your phone that will read a QR code and display the wireless network's SSID, encryption type, and password. This is a convenient way to connect to the Internet on your phone. You can also use this method to connect to public Wi-Fi in restaurants, malls, and other places that offer guest mode.
To do this, you must have a smartphone with a camera and an internet connection. Then, download a free QR scanner app from the Play Store or the App Store and launch it. After opening the app, click the "Scan" button to scan the code. Then, you can select the Wi-Fi SSID and choose whether to enable guest mode.
Google Lens:
Google Lens is one of Android's best-kept secrets, but it's also a superpower that can save you time and effort. The eerily futuristic system has been lurking on Android devices for years, quietly getting smarter and more capable. It's a little bit of magic that can transform your phone into a tiny assistant.
The most impressive thing about Google Lens is how much it can do without requiring you to install an additional app or access any personal information. Google Lens uses your phone's camera to analyze what's in front of it — think a code on the side of a box, an exotic menu item that piques your curiosity, or that suspiciously wordy tattoo your friend got etched into his rumpus — and compares that to a database of images from the web.
If it finds a match, Lens will offer up related options. For example, point the camera at a piece of clothing and you'll be able to see more info about it, including reviews and shopping links. Point the camera at a plant or animal and you'll be given the option to identify it.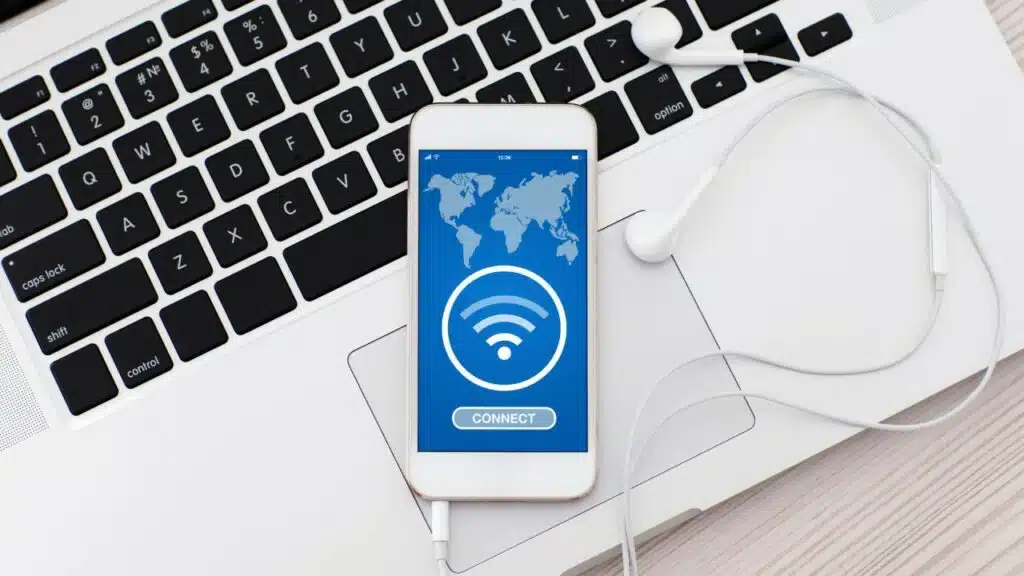 Google Lens even makes it easy to scan business cards and digitize the information with a simple tap. And, of course, it'll also recognize text, translate it for you (just make sure to use Translate mode correctly), and let you copy it to your clipboard.
WPS Push Button:
WPS is a feature of many routers that allows wireless devices to connect to the router without having to enter a password. This is useful for connecting wireless printers, Wi-Fi cameras, and other devices to the home network. This is especially helpful if you have guests visiting and need to get them online quickly. However, if the device's password is not changed, someone can connect to your home network and access sensitive data. In addition, attackers can create a fake access point with the same name as yours and use it to intercept data sent over the network.
To enable the WPS button on your router, first log into its web-based interface and then navigate to the "Wireless Settings" page. You'll find the option to turn on WPS there, and you can also choose a PIN. The default pin is usually printed on the router or can be found in its documentation. You can change the current pin later, but it's best to keep the default pin for now so that it isn't hacked by an attacker.
There are a number of apps on the Google Play Store that can connect to WiFi without passwords. Most of them require root access, but some work for non-rooted users as well. For example, the popular app AndroDumpper can connect to any WPS-enabled network and retrieve its password.
Network Scanner:
If you want to connect to WiFi without a password, there are several ways that you can do it. One way is to use a Network Scanner app. This type of app scans for WiFi networks around you and displays them on a map. It also provides details of each network, including its name and password. The app works on both rooted and non-rooted devices, and it can be used to gain access to private networks.
Another way to connect to WiFi without a password is to use a tool such as Kali Linux Nethunter. This is a powerful hacking platform that includes a variety of tools for penetration testing and security analysis. However, it requires a great deal of technical knowledge to use effectively.
Alternatively, you can use Apple's built-in Wi-Fi sharing feature on iOS 11. Simply open Settings and select "Network & Internet." Select your connected SSID or tap the settings icon found next to it. You should then see a QR code that you can share with others. They will then be able to scan the QR code with their iPhone or iPad and connect to your network without a password.
This is an easy and effective way to connect to WiFi without a password, but it may not work on all networks or devices. In addition, connecting to someone else's WiFi is illegal in many countries, so you should use this method at your own risk.