If you want to connect your phone to the TV, there are a number of ways to go about it. You can use a USB-C to HDMI adapter, AirPlay, Chromecast, or DLNA streaming over Wi-Fi.
Whatever method you choose, you need to make sure that your phone is compatible with the device you are using.
Chromecast with Google TV:
Chromecast with Google TV is a media streamer that is capable of delivering a quality experience wherever you are. It's a solid product for anyone who's looking to watch videos on their TV, with the added advantage of supporting 4K HDR content.
The device connects to your TV through an HDMI cable and includes a remote control. You can also use the remote to control your TV's volume and power.
There's also a button on the remote that's dedicated to Google Assistant. Using the remote is pretty easy, and it's a nice addition to the overall Chromecast experience.
With Chromecast, you can set it to stream to a variety of devices, including a TV, a mobile device, or a smart speaker. In addition, you can use the remote's microphone to make voice requests to Google Assistant.
DLNA streaming over Wi-Fi:
If you have an iPhone or Android phone, you can connect it to your TV using DLNA streaming over Wi-Fi.
This technology allows you to play your videos and music from your smartphone onto a big-screen television. There are a few steps to get started.
First, you must install an app on your phone that supports DLNA. You can use apps such as AllCast or Cast to TV. Another option is to get an adapter and plug your phone into your HDMI port.
Next, you need to find your home's wireless network. Once you know what network you're on, you can set up your devices.
Some phones come with DLNA apps pre-installed. However, if you want to play your cell phone games on your TV, you'll need to install a screen mirroring app.
AirPlay:
AirPlay is a wireless technology that enables users to send their device's content to other devices. It can be used to play video, music, and audio. A number of apps are available for iOS and Mac.
If you have an Apple device such as an iPhone or iPad, you can use AirPlay to mirror your screen to a TV. You can also stream audio and videos to your TV.
To start, make sure that your iPhone and your TV are both connected to the same Wi-Fi network. Then, go to Control Center and click the "AirPlay" icon.
This will give you access to a list of available devices, including other AirPlay-enabled Apple devices. Select the TV you want to connect to and enter your AirPlay passcode.
USB-C to HDMI adapter:
When you need to connect your phone to the TV, the easiest solution is to use a USB-C to HDMI adapter. This way you can stream high-quality content directly from your mobile device to your big-screen monitor.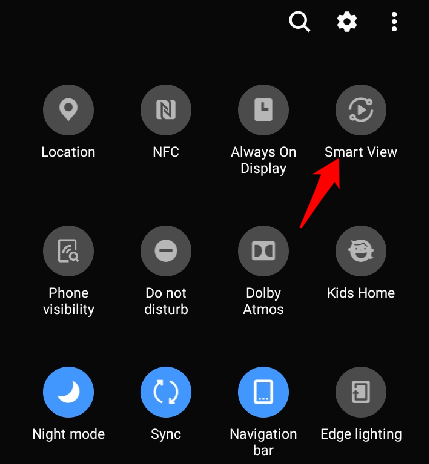 Using this adapter will ensure that your favorite movies, photos, and TV shows are displayed in high-quality and motion blur-free. It will also enable you to charge your phone at the same time.
Many modern Android devices come with a USB Type-C port. This port is used in place of the micro-USB for faster charging and data transfer. You may need to change the settings on your phone to ensure it works with your adapter.
If your phone is old, you may need to purchase a micro-USB to HDMI adapter. You can also try connecting your phone to a docking station with an HDMI port.
Pairing your phone with your Roku:
If you want to stream content to your Roku TV, you may wonder how to pair your phone with it. Pairing is the process of connecting two or more devices, and it is a required step for many apps. However, not all apps are compatible with the process.
The best method to pair your iPhone with your Roku is by using a third-party tool. There are several different tools available for this purpose.
Another method is to connect to your Roku through the phone's Wi-Fi connection. If your device has the same Wi-Fi network as your Roku, the mirroring process will happen automatically. This is the easiest way to mirror content from your phone to your TV.
You can also connect to your Roku through Bluetooth. To get started, make sure the Bluetooth feature on your device is turned on.