When you want to share your phone's contents on a larger screen, connecting it to your TV can make the experience more enjoyable.
There are a few ways to do this, but the most common is with a USB cable.
There are also many wireless options, from Apple's AirPlay to Google Chromecast. Ultimately, though, you'll have to decide what works best for you.
How to Connect Your Phone to Your TV USB Cable:
One of the easiest ways to connect your phone to a TV is via a USB cable. The Universal Serial Bus (USB) is a standard that allows devices to share data and charge.
Most modern TVs support USB-compatible connections, so you can play files stored on a thumb drive or hard drive without the need for an additional adapter.
However, how you do this depends on your device and operating system. For instance, iPhone users will have to go through a different process than Android owners.
If your phone has a Micro-USB port, you'll need to use a USB to MHL adapter (Opens in a new window).
MHL is a similar technology that lets you mirror your phone's screen on an HDMI-equipped television, but it requires power from the mobile device.
HDMI Cable:
HDMI, short for High-Definition Multimedia Interface, is a standard that lets you connect your computer monitor, video projector, or digital television to other devices. It's a great way to display videos, photos, and other content from your phone on the big screen.
There are many different HDMI cables available on the market. They vary in length, materials, specifications, and price.
If you're buying a new cable, make sure that the one you buy supports the resolution and refresh rate of your TV. If not, the signal may be lost or degraded, even if you're only using it for basic viewing.
How to Connect Your Phone to Your TV Miracast:
If you have a smartphone that supports Miracast, you can connect it to your TV without an HDMI cable. This technology is available on countless devices, including Smart TVs, laptops, tablets, and even mobile phones.
The best thing about Miracast is that it doesn't rely on your home network. Instead, it creates its own ad-hoc wireless network and lets your device discover it.
To set up screen mirroring on a Miracast-enabled Android device, open the "wireless display" settings menu and toggle "screen sharing" to ON. Select your TV from the displayed device list and follow the on-screen instructions to complete the set-up process.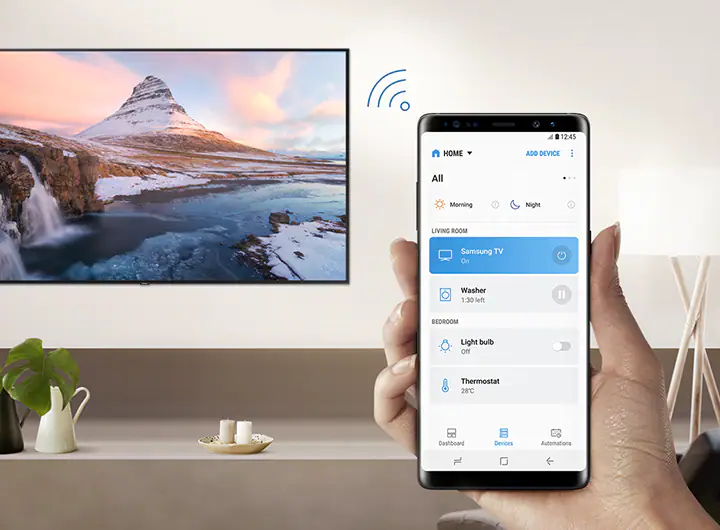 Miracast supports mirrored video in HD resolutions, as well as 5.1 surround sound audio. It also supports premium content such as Blu-ray movies, live television shows, and sports.
It uses standard encryption called WPA2 to secure the data stream between displaying devices and source devices.
Wi-Fi:
Wi-Fi is a wireless technology that allows devices to connect to a network and share information over radio waves. It's a common method for connecting smart TVs, internet of things (IoT) devices like printers, and digital cameras.
To use Wi-Fi, you need a router with a wired connection and a device with wireless capability. Most ISPs provide routers or sell them on their own, but if not, you can purchase one from a retailer or online.
In a Wi-Fi network, signals are sent over a range of frequencies, 2.4 and 5 gigahertz (GHz). This is similar to the radio bands used by cordless phones and microwave ovens.
The frequencies and channels are spread out, enabling a signal to travel over longer distances and minimizing interference.
While this is ideal for a mobile phone, it can cause problems with a home-based TV, as it may reflect off walls and furniture, resulting in multipath interference.
A better choice for a home TV is a wired LAN connection, as it can handle the higher bandwidth demands of 4K streaming and prevent interference with 2.4 GHz devices.