iCloud is Apple's cloud storage service that automatically backs up data and keeps it in sync on your devices. It also includes a free email account that lets you send and receive emails from any device with an internet connection.
iCloud can be used on your Mac, iPhone or iPad, or even your Windows computer. In this article, we'll show you how to connect your Apple device to iCloud Mail on the web.
Sign in How to Connect Apple Devices to iCloud Mail:
If you want to log in to iCloud Mail on your Apple device, you'll need to sign in with your Apple ID email address and password. You can use this iCloud login method on an iPhone or iPad, a Mac, or a Windows computer.
If you have a two-step verification set up, you'll receive a code on your primary Apple device to verify your sign-in. Tap the notification on your device to access the code, then enter it wherever prompted.
Once you've logged in to iCloud Mail, your data will sync between all your devices. However, some of your iCloud information won't be available on the web, including your text messages and photos.
To get iCloud Mail on Android, you'll need to sign in using an app-specific password. This ensures that your iCloud account won't be collected or stored on your Android device, and also helps prevent your iCloud account from being compromised by hackers.
Syncing:
Syncing files across your Apple devices is a great way to keep everything up to date. It also makes your files accessible on any device that has a web browser.
Using a service like iCloud can make your life much easier, but it's not without its challenges. Many users have reported problems with calendar syncing, contacts disappearing, and music getting messed up in the cloud.
Fortunately, most of these issues can be resolved by using the built-in sync features on your Apple devices. For instance, if you add an entry on your iPhone, it will automatically sync with your iPad's calendar as well.
Folders:
iCloud is one of the most important cloud services available, and it's a great way to sync your photos, music, files, and more across all your devices. It also gives you access to your content from any device with an Internet connection.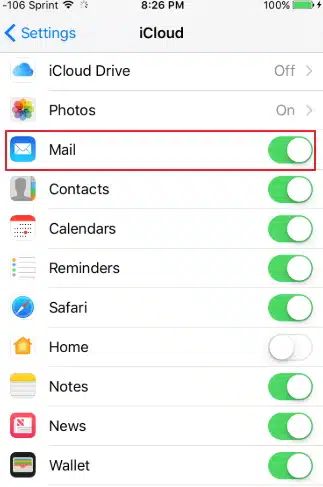 Organizing your emails is easy in iCloud Mail. You can create subfolders (additional Mailboxes) that you can drag and drop messages into to keep your inbox organized.
To add a new folder, open the Mail app and tap the folder you want to add a subfolder to in the sidebar. Next, click the Add button and type a name for the new folder.
Many Mac apps now suggest iCloud Drive as the default saving location when you save or load a document. That's a great convenience, but it's also important to understand how it works.
Security How to Connect Apple Devices to iCloud Mail:
Apple devices upload backup copies of themselves to iCloud by default, which helps restore data on a new device if you lose your original. This is particularly useful if you've lost or damaged your smartphone.
iCloud also offers free cloud storage of up to 5GB for photos, videos, documents, and music. It's important to understand how the system works so that you can determine whether or not your private data is safe in iCloud.
While Apple has many security measures in place, there are times when you may want to store extra-sensitive information offline. To help you make the best decision, read our guide on iCloud security.
Apple recently introduced a number of new security features for its iCloud service, including end-to-end encryption for backups. This is a key innovation that can help protect users from hackers.