iCloud Images work seamlessly between your Mac, iPhone, and iPad. This means you can view, organize and edit your photos with ease on your Mac computer.
iCloud also automatically syncs your entire photo library between devices. This free service is great for organizing your photos and videos across all your Apple devices.
How to Connect Apple Devices to icloud images to Share Files AirDrop:
Apple's AirDrop feature lets you share documents, photos, videos, notes, and map locations between nearby devices.
It's a convenient way to move files between your Mac and iPhone without a cable or third-party app, and it keeps edit history and metadata intact.
To use AirDrop, make sure that the two devices you're using support it and are connected to Wi-Fi or Bluetooth. Also, ensure that both devices are signed into the same Apple ID.
When you select a file to share, you'll see a list of any devices in your vicinity that can accept the transfer. These can be your own devices, or devices belonging to your friends and family.
You can send a file directly to another person or device by tapping the AirDrop icon in the Finder window's sidebar, or in the Sharing menu on iOS. When you do, the recipient sees an alert and must accept or decline to receive the file.
iCloud Photo Library:
iCloud Photo Library is a cloud-based storage and sync service that automatically backs up the user's images and videos, then makes them available across all their Apple devices.
It's part of a larger push by Apple to make it as easy as possible for users to switch between Macs and iOS devices.
This feature also allows users to share photos and videos with friends and family members, as long as they are running the latest iCloud version and using Photos on their devices. They can create an iCloud-shared library and invite up to five others to use it.
When iCloud Photo Library is enabled, the user's photos are organized into years, collections, and moments, and they appear in the Photos app on all their devices. Any edits made to those photos are automatically updated on all the connected devices.
iCloud Drive:
iCloud Drive is Apple's file-hosting service that works across Mac, iPhone, and iPad. It's similar to Google Drive and OneDrive in that it offers a centralized interface for all files.
However, it is a bit less organized than those services. You can find files on iCloud Drive by tapping and searching for them, or by opening an app and selecting where it saves the files.
You can also use a browser to access iCloud Drive on your iPhone or iPad. This is especially useful if you haven't synced your iPhone or iPad to the computer yet. Or if you're using an older version of iOS.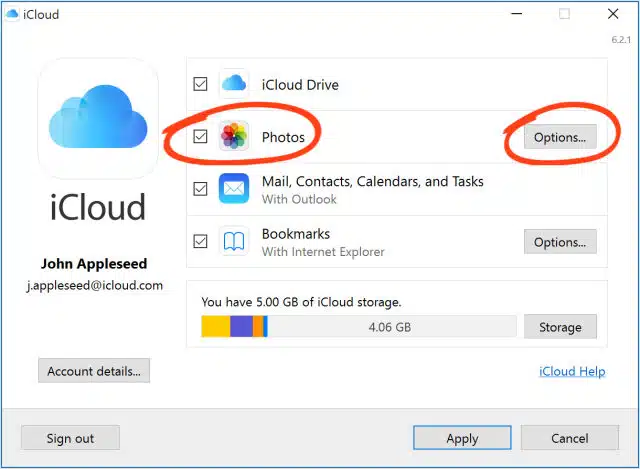 Apple also stores backups of your iPhone, iPod touch, and iPad in iCloud, along with purchase history for music from Apple Music, third-party apps you downloaded from the App Store, and other items.
These backups use up the same storage capacity used by iCloud Drive, iCloud Photos, and other iCloud services.
How to Connect Apple Devices to icloud images to Share Files iTunes:
iTunes is a software application that allows users to organize music, videos, and audiobooks on their computers. The program can also be used to transfer files to iPods and other portable devices.
The program also supports a variety of features that are unique to iTunes, including playlists, and smart playlists. And support for CDs and DVDs. It can also edit file information, burn CDs and convert files to different formats.
However, iTunes is not as popular as other media players because it uses a proprietary encryption system to protect its data from unauthorized access. It also uses Apple's Digital Audio Access Protocol (DAAP) to transfer shared music between computers on a network.
To connect an iPhone, iPad, or iPod touch to a computer using a USB cable, plug it into the computer's USB port and open iTunes. Click the Sync button and allow the device to download its photos, music, and other content automatically.