Samsung's Galaxy Buds are an excellent set of wireless earbuds. They offer exceptional battery life and impressive audio quality.
They are designed for Samsung devices, but they also work well with other Bluetooth-enabled gadgets. Learn how to connect your Galaxy Buds to your Windows, Mac, Android, or iPhone device in this guide.
Windows How to Connect buds to laptops:
Galaxy Buds are one of the most popular Samsung earbuds on the market. The wireless earphones are compatible with both Windows and Mac laptops, making them an ideal choice for music lovers.
If you're having trouble pairing your Samsung buds to your laptop, it could be because the Bluetooth driver on your computer isn't working. Fortunately, it's pretty simple to fix.
On a Windows laptop, navigate to the Start menu and type "Bluetooth." Next, click "Bluetooth & other settings" to open the Bluetooth settings page.
Once there, select the device named "Galaxy Buds Live." Wait a few seconds for it to pair with your laptop.
Alternatively, you can open the cover of your Samsung earbuds case and let it put them into pairing mode automatically. This will make them discoverable and allow your laptop to instantly recognize them.
Mac How to Connect buds to laptops:
Samsung earbuds are one of the best wireless headsets available. They provide great sound quality and they are compatible with multiple devices including Apple products.
Connecting your buds to a laptop is simple and straightforward. The process is similar to the Windows method and there are several steps you can follow in order to successfully connect your Samsung earbuds to a Macbook.
First, you should put your earbuds into pairing mode. This is done by placing them inside their case and closing the lid for about 10 seconds.
Once the lid has closed, open the case and the earbuds should enter Bluetooth pairing mode automatically.
If they do not, you can manually put them in pairing mode by tapping the touch sensors on each earbud for about 10 seconds. This will trigger several beeps, indicating the activation of the pairing process.
Once your earbuds are in pairing mode, you can pair them to your laptop via Bluetooth. The process is simple and takes just a few minutes to complete.
Android connect process:
If you're an Android user, you can connect your Galaxy Buds to a PC or Mac laptop as easily as you would with any other Samsung device.
It's not complicated, just a matter of pushing the buds to pairing mode and waiting for your laptop to detect them.
Bluetooth earphones are a great way to listen to music on the go. You can even use them for hands-free calls.
While it was once a hassle to connect devices, the latest generation of wireless earbuds makes it easier than ever to set up and manage your Bluetooth connection.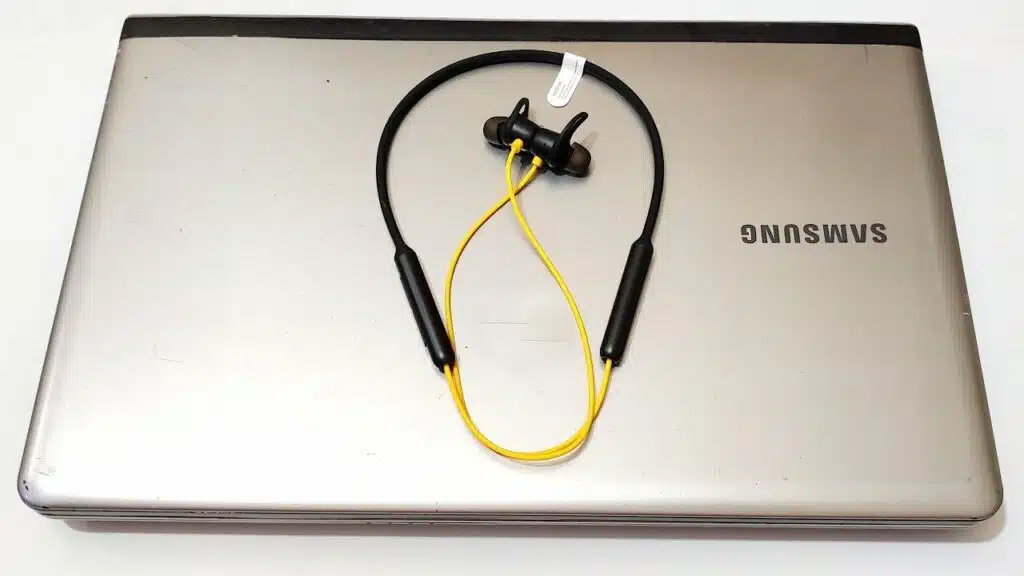 You can pair your Galaxy Buds with any other device that has Bluetooth, including non-Samsung Android smartphones and iPhones.
To pair the buds to a Mac, open the case and press the buttons on the right side until the Bluetooth logo appears. This will bring up a menu that shows you all the connected devices. Tap Galaxy Buds under Audio.
iOS How to Connect buds to laptops:
Samsung Galaxy Buds are designed to work with most devices. They feature extensive compatibility with iPhones, Windows laptops, and even Macs.
The first thing to do is to put them into pairing mode by opening the case cover and letting the Bluetooth connection for a few seconds. Do not open the case too early or you may risk compromising the Bluetooth connection.
After a few seconds, the system should pick up your Galaxy Buds and display them on its interface. To complete the connection, simply click the connect button and you're good to go.
If you're using a Mac laptop, all you need to do is open the case and let the Bluetooth connection for a few seconds. The laptop will then enable pairing mode and search for nearby devices with the same setting activated.