If you're ever out and about without WiFi, you need to find a way to stay connected to the internet. You can use your phone's mobile data connection to access the web, watch movies, and download apps on a laptop.
Tethering your smartphone to your laptop is the easiest and least expensive way to do it. But it can be slow and drain your phone's battery more quickly than other options.
USB tethering How to Connect Mobile Internet on a Laptop:
If you're on the go and can't get Wi-Fi to work, USB tethering is an easy way to connect your laptop to mobile internet. This method requires a USB cable and a phone with tethering capability.
Tethering is an option available on many smartphones that allows you to share your phone's data connection with other devices such as a laptop.
Before you can use tethering, however, your cell phone service provider must allow it and there may be a charge.
There are several ways to tether your phone to a laptop. Some use Bluetooth or WiFi, while others use a USB cable. The most popular method involves using a phone with tethering capabilities.
Mobile Wi-Fi hotspot:
If you are on the go and need to connect to the internet, a mobile Wi-Fi hotspot is your best bet. It is a small, lightweight device that uses the cellular data network to transmit new and secure. Wi-Fi signal to nearby devices.
The best portable hotspots are no larger than an Altoids box and can run for hours on battery power. They are able to connect up to 20 devices, and they typically come with a wide range of security features.
The best way to get one is to purchase a portable hotspot from a cellular provider or online retailer. They usually cost a few dollars and come with a plan that includes the device and unlimited usage.
4G dongle:
A 4G dongle is a small modem that allows you to connect to a mobile internet network through a USB port on your device. It's useful when you need to access the internet in a location where wi-fi isn't available.
They can also be used to share mobile data between several devices, for example, a laptop and a tablet. However, they can be expensive and they often have restrictive daily download allowances.
There are now alternative options for people looking to use mobile broadband – small portable routers called MiFi units.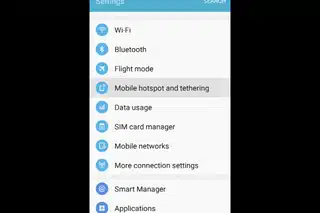 They can connect up to 10 devices and are usually much larger than a dongle but are ideal for people who regularly travel.
Also, They can be a great solution for those who want to access the internet on their laptop but aren't keen on paying for a data plan. They can be purchased on a pay-as-you-go basis or with a short-term contract.
LTE laptop How to Connect Mobile Internet on a Laptop:
Whether you travel for work or pleasure, an LTE laptop will save you money on guest WiFi costs and give you a more reliable connection.
If you don't have a VPN, public Wi-Fi hotspots can be shady and your data could be split among ten different users, but with a 4G LTE laptop. You'll avoid the middleman and be able to get online quickly.
If you're a mobile professional, an LTE laptop is essential to ensure you have a reliable internet connection wherever you go.
Whether you're using it to check your emails in the airport or to make a conference call, an LTE laptop will help you stay connected and keep your productivity up.