LG Smart TVs are a great way to access your favorite content. They come with a wide selection of apps and support for streaming services including Netflix, Amazon Video, Hulu, YouTube, and Google Play Movies & TV.
They also feature a magic remote with motion-controlled point-and-click functionality. And, thanks to WebOS 4.0 and its ThinQ AI technology, LG TVs can now interact with a variety of smart home-connected devices.
Screen mirroring How to Connect Mobile to LG Smart TV:
Screen mirroring is a technology that allows your mobile phone, tablet, or computer to wirelessly send an exact replica of its screen to another device.
It can be useful for presenting content or collaborating with others in a meeting, presentation, or lecture.
LG Smart TVs with Apple AirPlay 2 support allow screen mirroring from iPhones and iPads directly. Some LG Smart TVs also support third-party apps that let you mirror your phone to the TV.
Some apps, such as ApowerMirror, offer high-quality screen-sharing features with no lag issues. This app is a great choice for users who want to share Android devices to LG Smart TVs or to larger monitors, such as projectors.
ApowerMirror is a free app that lets you share your mobile screen with a TV through Wi-Fi or USB cable. It also has video recording and playback functions.
Airplay:
AirPlay is a great way to stream movies, videos, photos, and music from your iPhone or iPad to a larger LG Smart TV screen. It's also compatible with many other Apple devices, including Macs.
In order to use AirPlay, you need to make sure that your LG Smart TV supports it and that it's turned on properly.
You should also be able to find it by swiping up from the bottom of your iOS device's screen to reach Control Centre, then tapping AirPlay.
Next, you'll need to connect your mobile to the same Wi-Fi network as your LG Smart TV. If you're having trouble connecting your mobile to your LG Smart TV, it may be because of a network issue.
Google Cast:
Google Cast lets you mirror your screen from any Android smartphone, iPhone, or Chromebook to your LG Smart TV using WiFi. It works with many apps such as YouTube and Netflix.
To use this feature, first ensure that you are on the same Wi-Fi network as your LG TV. Then, open the app you want to mirror on your mobile device.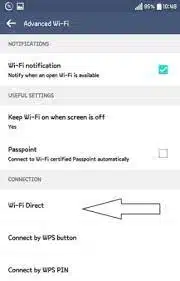 Then, press the 'Cast' icon to start casting your entire screen on your TV. Once you are finished, your device will show up in the list of nearby devices.
In addition, there is a built-in feature on most LG smart TVs called Screen Share. This is available on all LG models with webOS 6.0 and above.
Bluetooth to How to Connect Mobile to LG Smart TV:
Bluetooth is a wireless technology that lets you pair devices such as headphones, speakers, and mobile phones. It's widely adopted and has found its way into everything from lightbulbs to keyless entry systems.
LG Smart TVs have a built-in tool called Smart Share that allows you to connect your phone or tablet to your television. This feature showcases all the content on your device, including photos and videos.
But you'll need a Wi-Fi connection to cast these media files. You can do this with WiFi Direct, which works on Android phones and tablets that are on the same Wi-Fi network as your TV.
Bluetooth is also used for a range of other uses, such as linking a phone to a car stereo or a printer to a computer.
However, the technology does have one major limitation: It can't work if your devices aren't close enough to each other.