If you've recently bought an Xbox controller and want to use it on your Windows PC, you need to know how to connect it.
The process depends on which model you have, but the newer wireless controllers should work with your computer without any trouble.
You can either plug the controller into your PC with a micro-USB cable or you can use a wireless adapter. The USB cable is quicker, but if you want to avoid cables, go for the wireless version.
1. Connect the controller to your PC:
Playing games with a controller can be more intuitive than using a keyboard and mouse. Whether you're playing shooter or strategy titles, a controller is an ideal option when it comes to controlling the action.
Luckily, Microsoft has made it easy to connect your Xbox controller to your PC. All you need is a USB cable, and the process is pretty simple.
The first method is to use a USB-to-micro USB or USB-to-USB-C cable, depending on your controller's model. Simply plug one end of the cable into your Xbox controller and the other into your PC.
You can also use Bluetooth to connect your controller to your PC, although you'll need to make sure your PC has Bluetooth enabled and that it supports the feature. To tell if your controller is Bluetooth compatible, look at the plastic surrounding the guide button on the bottom.
2. Turn on the controller:
If you're looking for a way to connect an Xbox controller to your PC without having to use a USB cable, you should consider Bluetooth.
These days, the latest generation of Xbox One and Xbox Series X controllers support Bluetooth connectivity, meaning they can pair with any Windows PC, laptop, or tablet with Bluetooth capabilities.
Once the Xbox controller is connected to your PC, you can pair it to your games. It's a really simple process, and it works well for both newer and older Xbox controllers.
To start pairing your Xbox controller, make sure it's turned on by pressing the guide button on top of the device.
Once it's on, hold the sync button on the controller for a few seconds until the guiding light starts to flash rapidly. Once it stops flashing, the Xbox logo will turn solid.
3. Pair the controller with your PC:
You can easily connect your Xbox controller to your PC without a cable, thanks to the latest Bluetooth standard. This means you can use your console and your PC simultaneously, and play your favorite games wirelessly with your new controller.
First, make sure your Xbox controller supports Bluetooth. The easiest way to check is by checking the shape of the plastic molding on top of the controller. If it's shaped like a phone or a computer, it will support Bluetooth.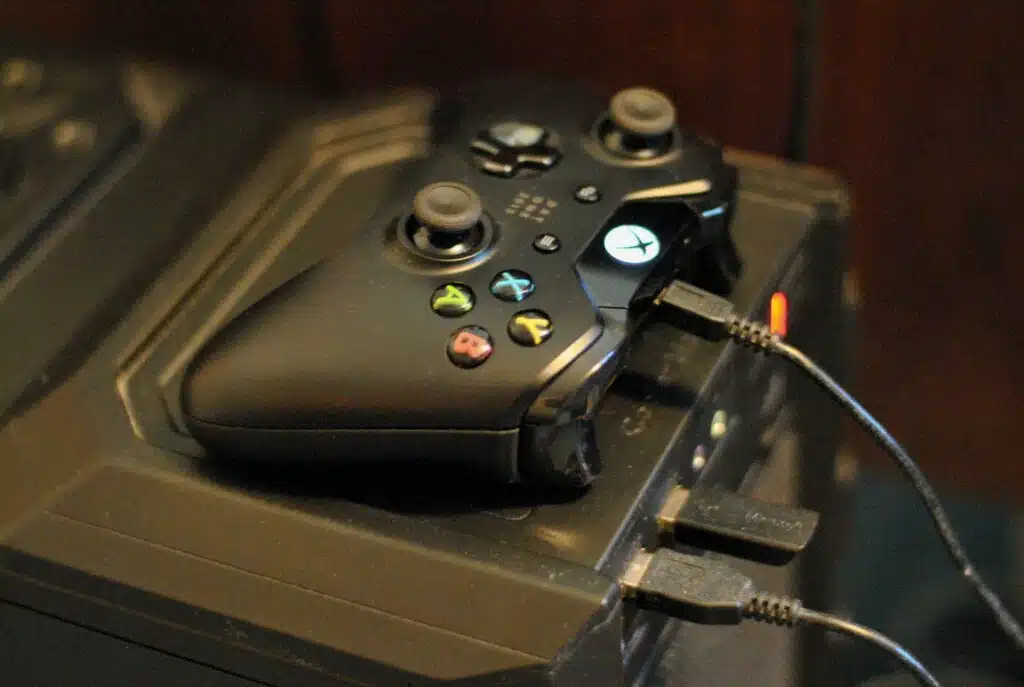 To pair the controller, press and hold the pairing button on top of it (the small button next to LB) for a few seconds. You should see the Xbox logo start flashing rapidly, which is a sign your controller is ready for wireless pairing.
Once you've successfully paired your controller, it should appear in the Bluetooth device list on your PC. You can then complete the setup process as outlined here. If your controller doesn't show up, try updating the Bluetooth driver on your PC or making sure it's turned on in Windows.
4. Test the controller:
A PC's controller is an important part of the experience, and a good one can make your gaming a lot more fun. Whether you're on a budget or want to treat yourself, there's a lot to choose from.
Some controllers allow you to remap buttons (such as the Xbox Elite Series 2 and Scuf Instinct Pro) and customize hardware features. These are great features for those who take their gaming seriously.
Most controllers will work on Windows and many games understand the modern Xbox controller layout. That's enough for most people, but if you want to get into a more competitive game, you might want to look at a controller that offers programmable controls or more button remapping.
A USB cable is the easiest way to connect an Xbox Controller to your PC, but you can also use Bluetooth. However, some Xbox Series controllers require a special dongle to work with Bluetooth, so you should check that yours doesn't have this.