How to connect Xbox one controller to PC?
Most people are fond of playing games and for this reason, they buy different types of devices. So, if you are also one of them and have an Xbox One Controller then might be possible this article is for you. In this article, we are providing you with a complete solution that how to connect Xbox One Controller through USB Cable, Bluetooth, and Wireless Adapter. So, let's jump into it! Read the article to get information on How to Connect Xbox One Controller to PC?
How to connect Xbox one controller to PC via Bluetooth?
Well, there is no pretty difference between the Xbox and Xbox One or Xbox Series when you are connecting via Bluetooth. You can simply connect the controller with your PC by following the simple steps mentioned below:
Grab your Xbox controller and turn it on by pressing the Guide Button.
Now you need to press the pairing button for the next 3 seconds until the Guide button start flashing. 
Once you are done with this you need to right-click on the Bluetooth button on your System or laptop.
After this, you need to select "Add Bluetooth Device".
Now you need to choose the option "Add Bluetooth or Other Device".
Select "Bluetooth".
After you complete the above steps you will be shown your device name "Xbox Wireless Controller". Now wait for a while till the Guide Button turns solid white and there is a message shown on the "Bluetooth Menu" saying your controller is connected.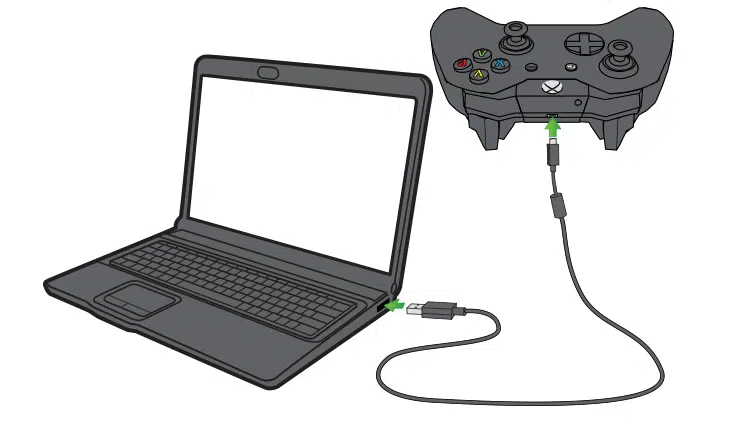 Connecting your Xbox with your PC will help you out in discovering the vast variety of games that can only be played via different types of controllers.
How to Connect Xbox one controller to PC via USB?
Well, if you are worried that your PC is not supported via Bluetooth and how to connect Xbox one controller to the PC then here is a solution for your problem. You can easily connect your Xbox One Controller to a PC via USB by following these steps. So, let's dig into it:
For this, you need to have a USB cable. This USB cable will be connected to your system or laptop.
After this connect the other end of the USB cable to your Xbox One Controller.
Now you need to press the Xbox Logo present on the controller to turn it on.
Once your Xbox One controller is connected via USB cable now you can easily enjoy unlimited games.
Connect Xbox one Controller to PC via WiFi:
If you are using Windows 10 then you are ready to connect your Xbox One Controller to the PC via WiFi. Here are some of the quick steps that will help you in building a faster connection:
As the Xbox One Controller consists of a built-in Wireless adapter so you just need to turn on the WiFi of both devices. Once the WiFi is on the drivers will install automatically.
Turn on your Xbox One Controller by pressing the logo on it.
Now position and hold the button of the Xbox Wireless Adapter.
Hold on to the connect button on the Xbox One Controller. If you are unable to find it you can easily find it on the front of the device by keeping it close to the USB port.
Make sure that the logo of the Xbox is blinking. Through this, you can easily notice that your device is connected and is ready to use.
Wrap Up:
Well, this brings to an end this topic. Hoping that now you can easily connect your Xbox with your PC through different connecting mediums. Here are a few of the solutions we have mentioned that might there will be more.