iPhone Hotspot Connected But No Internet?
If your iPhone Hotspot is connected but no Internet is coming in, you may have to reset your network settings.
You can also check whether your personal hotspot is enabled or if you've recently had a carrier settings update. But if the problem still persists, you need to consult an expert.
Troubleshooting iPhone Hotspot Connected but no Internet:
If your iPhone hotspot is not connecting to the Internet, it is most likely a network connection issue. You can check your connection by restarting your iPhone and connecting it to your computer via USB.
If you are on a Mac, open System Preferences and select the network tab. You can then add your iPhone USB to the network. You can also try adding it to Windows through the Control Panel.
To test if your iPhone is really the cause of the problem, you can try restarting it or disabling Airplane Mode. You can also try changing the password for your Personal Hotspot to something more secure.
Make sure the new password is at least eight characters long. Note that changing the password will disconnect any devices connected to it. You must then re-connect them again. If that doesn't fix the problem, you may have to reset the network settings.
If the problem continues, try resetting your iPhone's network settings. Some versions of iOS are notorious for causing hotspot problems. Updates can often fix this problem automatically, so you should check for an updated version of iOS if you notice any problems.
In addition, resetting network settings can fix the issue by resetting all of the Wi-Fi, Bluetooth, and Cellular settings back to default. You might have to reset your VPN as well.
Resetting iPhone Hotspot Connected but no Internet settings:
If your iPhone hotspot is connected but not receiving internet traffic, you may be facing this problem due to the settings in your phone. If the problem persists even after you restart your phone, follow these steps to fix the problem.
First, turn off the Cellular Data and Personal Hotspot features. After that, toggle on Bluetooth and Wi-Fi. Next, switch on the USB only and enter your Wi-Fi password. After this step, save the settings. If the problem persists, try restarting your iPhone or devices to make the settings take effect.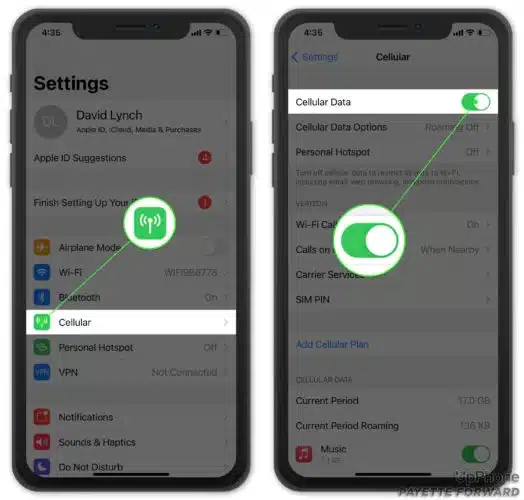 Another simple solution to fix this problem is to reset the network settings of your iPhone. To do so, open the Control Center on your iPhone and tap on the airplane mode icon. Wait for a few seconds and your iPhone will be back to its original settings.
Before you begin troubleshooting, make sure that your iPhone has the latest version of iOS. This will make troubleshooting easier. You may also need to restart your iPhone to ensure that all your changes are carried over.
Once your iPhone has the latest iOS version, you can set up your Personal Hotspot to function properly. After completing this process, you can connect to the internet again.
Checking if a personal hotspot is enabled
The first thing to do is check your network settings to see if you're connected. If you're not, try to re-pair your Bluetooth device and enter the Wi-Fi password again.
This should resolve the problem, and you'll be able to enjoy your personal hotspot again. You can also try to reset your network settings. This may fix the problem, but it's a bit more complicated.
Another possible cause of your unavailability is an older version of iOS. These older versions contain bugs, so updating to the latest version of iOS can solve the issue. Before updating, be sure to back up your data on your iPhone.
To do this, plug your iPhone into an outlet and connect to Wi-Fi. Next, go to Settings > General > Software Update. After that, click on Download and Install to complete the process.
If you've checked your network settings, you'll probably notice that Personal Hotspot is disabled on your iPhone.
This problem can be caused by a few things, including an access point that's not visible to other devices, and a mac error message that says "Failed to enable Personal Hotspot on 'iPhone name'." If you're experiencing this problem on your iPhone, you should contact your cellular provider.
Checking if you have a carrier settings update:
When you receive a notification that your carrier has updated your device, you may wonder if you need to download it.
You do not need to download it from Apple; the carrier company will send the update. If you don't receive the notification, you may need to check your settings manually.
First of all, you should know that a carrier settings update is completely different from an iOS update. While an iOS update adds new features and settings, a carrier settings update comes directly from your cellular service provider.
These updates are designed to make sure your cellular network is working well and keeps pace with the new capabilities of the iPhone. So if you have trouble connecting to the network or syncing data, you should update your carrier settings to fix the problem.
Before updating your settings, make sure that your iPhone is connected to a Wi-Fi network and turned on cellular data. Once you have completed these steps, you should open your Settings app and check if there is a carrier settings update. If it is, you should select OK.