Connect To A Wireless Display Windows 11?
Connect To A Wireless Display Windows 11? Connect To A Wireless Display Windows 11 is an optional feature that lets you project your PC's screen to compatible external devices such as TVs or smartphones. It uses a technology called Miracast.
Activating it is as easy as opening the Connect app or using the Windows + K shortcut keys. However, certain issues may arise when trying to connect your computer to a wireless display.
Activation:
The Connect To A Wireless Display Windows 11 feature allows you to wirelessly project your PC screen onto external displays such as televisions, smart TVs, or other computers. The feature uses a technology called Miracast, a wireless display standard that is supported by many modern devices. To activate this feature, you must ensure that your PC and the device to which you want to connect are both compatible with Miracast. It would help if you also had a Wi-Fi connection that is strong enough to transmit data without interruptions.
When you launch the Connect app, you can connect to a TV or another Windows computer by selecting it from a list of available displays. After the connection is established, you can choose the desired display mode (Duplicate, Extend, or Second screen only). You can disconnect from the wireless display by clicking the monitor icon in the taskbar and selecting Disconnect.
If you encounter problems connecting to a wireless display, there are several possible causes. One possibility is that your display settings are incorrect. Check the settings on your Windows 11 laptop or tablet to make sure that they match the specifications of the device to which you are trying to connect. It is also a good idea to update the graphics drivers on your device to the latest version to resolve any compatibility issues.
Prerequisites:
As a Windows-native feature, a wireless display is a handy tool for connecting devices to your PC and leveraging a larger screen for multimedia playback, presentations, and more. However, several problems may interfere with your ability to connect to a wireless display. These issues can include compatibility, network issues, and security settings.
The first step in resolving connectivity issues is to ensure that your Windows 11 device and the wireless display are compatible. You can check compatibility by looking at the device's documentation or website. In addition, you can also disable any third-party software programs that could be interfering with your connection.
Another possible issue is that your Wi-Fi connection is unstable or weak. If you are experiencing intermittent connectivity problems, try moving closer to your router or using Wi-Fi extenders. Additionally, you should also ensure that your wireless adapter is enabled and that it's listed in the 'Projecting to this PC' settings as 'Available everywhere' or 'Available on secure networks'.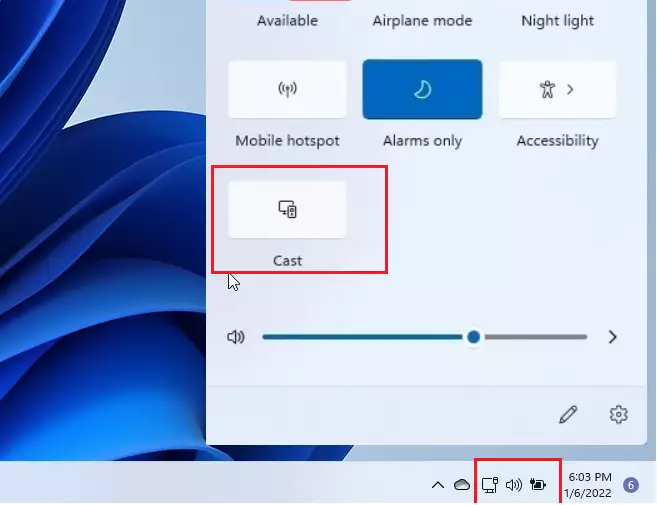 Finally, you should make sure that your firewall is not blocking the Wireless Display feature. If this is the case, you can open the Windows Security app and allow it through your firewall. Then, restart your device and follow the steps in this article to reconnect to your wireless display. If your problem persists, contact your hardware or device manufacturer for assistance.
Getting Started:
Once you've confirmed that your device and the display are compatible, there are a few steps you must take to connect to a wireless display. Then, open the Connect app and select the display from the list of available devices. If prompted, enter the PIN or passcode provided by the display. Connected, you can view and enjoy content on a larger screen. You can also use the search bar on your desktop to find and launch the Connect app.
If you're having trouble connecting to a wireless display, try resetting the device and consulting the manufacturer's support for additional assistance. You can also contact the Microsoft product team with any questions.
Troubleshooting:
When you're trying to connect to a wireless display, it may take some time before the connection is complete. This could be because the screen mirroring or Cast feature on your device must connect to the computer before it can display any content. This process is also known as setting up a network connection between the devices. Once you've completed the setup, you can project images, videos, or PowerPoint presentations on your computer's display.
To enable the wireless display feature on your Windows 11 computer, start by opening the Settings app. From there, click "Apps" and then "Optional features." Once you've opened the Add an optional feature window, search for the Wireless Display option and check it box. Once you've done that, click Install to let your computer handle the rest of the installation.
Some users reported that the Wireless Display installation failed on their computers. If this is the case, you can try clearing the cache on your computer by opening an elevated Command Prompt window. You can then restart your computer and see if the problem persists. If the problem persists, you can try some other troubleshooting steps that worked for several other users. You can also contact your manufacturer to get further assistance if the problem is persistent.