Mobile Hotspot Connected But No Internet Windows 10:
If you are using a mobile hotspot Connected but have no Internet Windows 10, you may have encountered a problem that prevents you from connecting to the internet.
You can try rebooting the network adapter and checking your DNS server. There are also some common software configuration problems that may limit your connectivity.
Fixing a mobile hotspot Hotspot Connected but no Internet Windows 10:
If you've recently noticed that your mobile hotspot is connected but you're not getting internet access, there are several potential causes.
For starters, your mobile hotspot may be using a network that isn't available or isn't as fast as you'd like. It could also be due to a network outage or maintenance work. In any of these scenarios, you'll need to troubleshoot your mobile device.
If you've tried several methods and still have not had success, try checking your Windows registry. Many times, the registry is the culprit in these cases. However, there are also other ways to fix the issue.
Resetting the network adapter Hotspot Connected but no Internet Windows 10:
If you've noticed that your hotspot isn't connecting to the Internet, you may want to reset your network adapter. The process to do this is simple:
You can go to the Device Manager by clicking on the Windows icon on the taskbar. In the Network adapters section, select your network adapter and click "Update driver." You can also remove the existing driver for the network adapter and reinstall it with a fresh copy.
Another way to resolve the problem is to disable IPv6. This will force your PC to use IPv4 instead of IPv6 and will force it to connect to the internet.
Once you've done this, try connecting to your router via Ethernet. If you're still unable to connect, check if your Wi-Fi hardware, network driver, or configuration isn't the problem.
Checking your IP address:
Sometimes you may find yourself in a situation where your laptop has been connected to a hotspot but you still can't access the Internet. To get around this problem, there are several simple steps you can take.
First, go to your system tray and click on the hotspot you're connected to. Right-click on it and select "Forget." Next, click the hotspot again in the list to reconnect.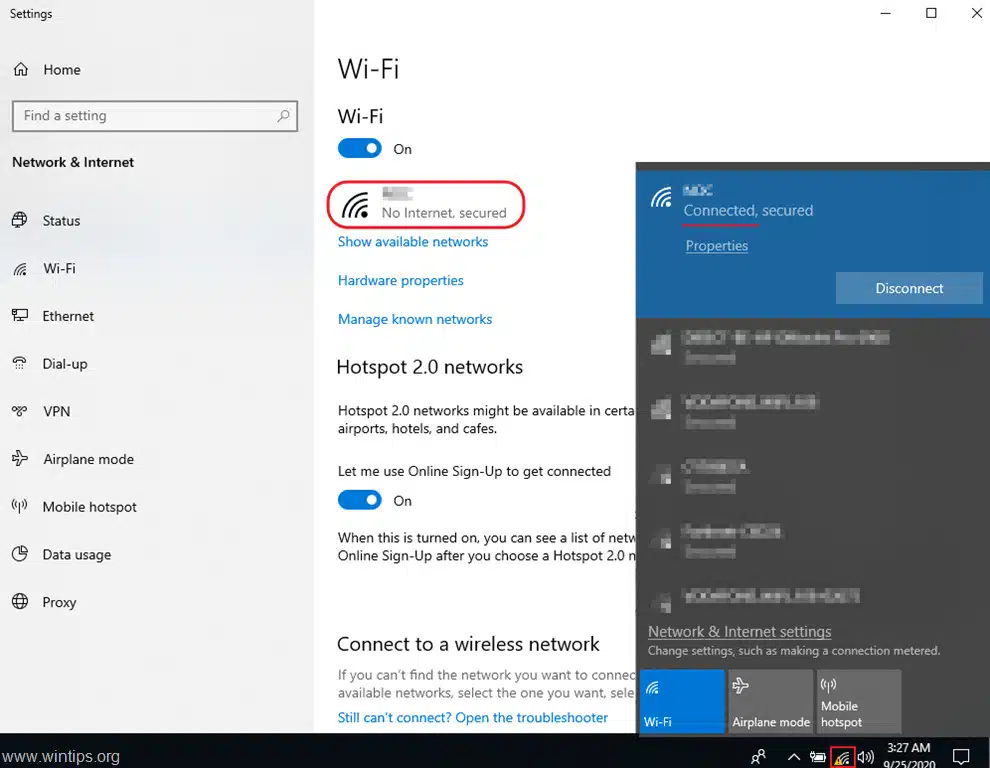 If you've tried these steps and still have no access, your IP address might be incorrect. If so, you can try to change it manually.
Windows 10's Advanced network settings are located at the bottom of the Network & Internet menu. This option is for advanced users.
Checking your DNS server:
If you connect to a hotspot but get the message "Your DNS server is unavailable," it means something isn't working properly.
This could be a problem with your router, ISP settings, or even a worn-out cable. Luckily, there are a few easy ways to fix this problem.
To begin, go to the Settings menu on your device. Click on the "Network & Internet" section. Click the "Change adapter settings" option. If you see no change, try changing your DNS server. If this doesn't work, you can also try using Google's DNS service.
You can also manually change your DNS server. Try 8.8.8 for Google's Public DNS project, 8.8.4.4 for the DNS provider Quad9, or 1.1.1.1 if your hotspot is connected to a LAN.
Checking your mobile signal strength:
If you've been experiencing trouble connecting to the Internet when using a hotspot, you might be experiencing a problem with your mobile signal. This can be a result of a number of reasons.
For example, your network may not extend very far, or your phone may be a dated model with a limited AP range. If this is the case, try turning your phone into airplane mode. This will force the network adapter and signal to start all over again.
If you're still experiencing problems connecting to your hotspot, you can try to boost your signal by resetting the WiFi profile on your computer.
Sometimes, this will fix the connection issue. If the problem persists, you might need to buy a signal booster to overcome problem.