How To Connect Epson L3250 Printer To WiFi?
How To Connect Epson L3250 Printer To WiFi? Print high quality and save up to 90% on printing costs with this multi-functional printer. Its Heat-Free Technology reduces power consumption and integrated ink tanks with key-lock bottles ensure spill and error-free refilling.
Connecting a Windows computer to a wireless Epson printer via Wi-Fi Direct is simple and fast and doesn't require any technical skills. Simply enter the SSID printed on the network status sheet into your computer or smart device.
Getting Started:
The Epson L3250 is a wireless printer that allows you to print documents and pictures from your smart devices. It is easy to integrate into your home setup and has a flexible connecting function that enables direct printing from mobile phones and tablet computers. This printer is a great option for anyone who wants to save money on printing costs. It includes up to three years' worth of ink and a high printing resolution. In addition, it features integrated ink tanks and designated nozzles that guarantee accurate and spill-free refilling.
To get started, ensure your computer and printer are connected to the same Wi-Fi network. You can do this by checking the network name on your PC and entering the password. Once you've done this, follow the instructions on the screen to register your Epson printer. Once you've registered the printer, it will be automatically added to your list of connected devices.
You can use the Epson Smart Panel application to print from any location. It also lets you monitor, set up, and fix the printer from a mobile phone or tablet. The app is free to download and available on all major operating systems.
If you're having trouble connecting your Epson to your WiFi, you may need to update your driver. There are two ways to do this: Manually or by using Epson's Printer Utility software. If you choose to update the driver manually, it's important to have patience and a good understanding of computers.
Setting Up Your Printer:
Epson's printers with Wi-Fi Direct allow you to connect a Windows computer or smart device directly to the printer without having to use a router. The process is very simple and requires only a few steps. You will need to know the SSID and password for your wireless printer, which you can find by printing a network status sheet. The SSID usually starts with "DIRECT," and you can enter the corresponding password from the printer's screen to connect to it.
With this feature, you can print documents and photos from anywhere in your home, even without a WiFi connection. It uses the Gigabit Ethernet port for fast and reliable printing. This printer also features a two-year warranty or 30,000 prints, whichever comes first. Its compact design makes it easy to integrate into your existing home setup.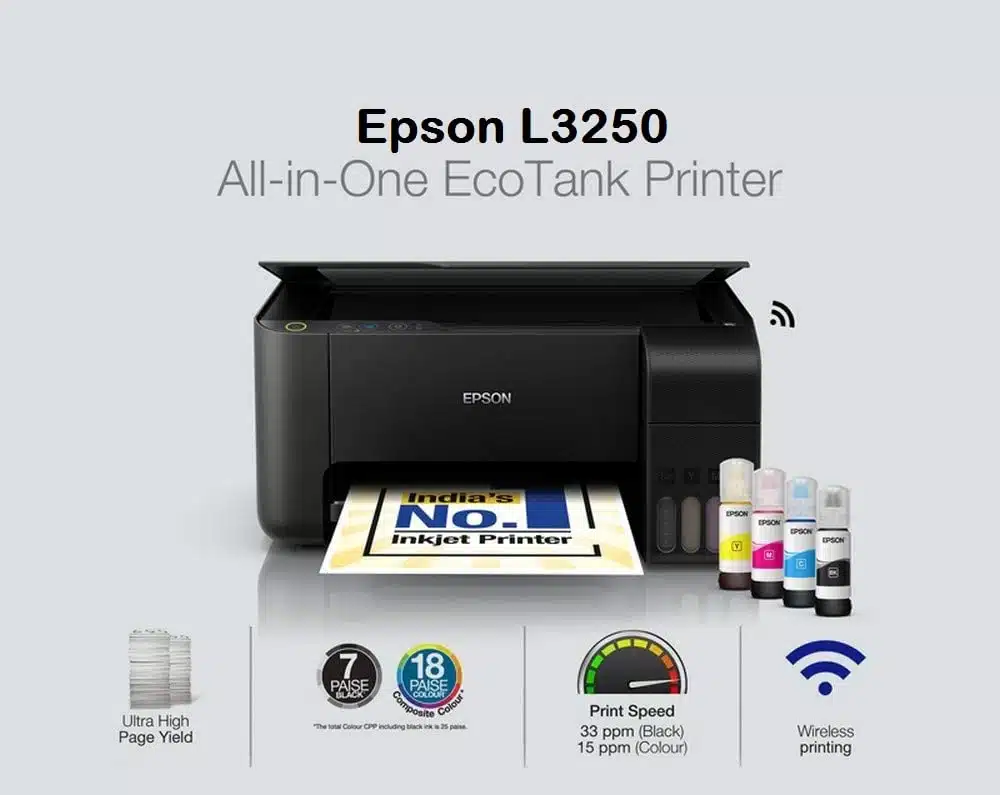 Designed to save money and increase productivity, this multi-functional printer delivers high print yields of up to 4,500 black and 7,500 color pages. Its integrated ink tanks and designated nozzles ensure spill-free refilling and error-free printing. Plus, its low-power mode and heat-free technology help reduce energy consumption. This is a perfect choice for office, home, or school use.
Troubleshooting:
If you're having trouble getting your Epson printer to print, there are a few things you can try. First, make sure that your printer is turned on and plugged in correctly. Then, check to see if there's enough paper in the tray and if the ink or toner isn't running low. If that's not the problem, you may need to reset the printer.
Another common issue is that the printer isn't responding to a print command. This can be caused by a variety of things, including outdated printer drivers. If this is the case, you'll need to download and install the latest driver from the Epson website.
You can also try re-pairing your printer with your computer. To do this, open the Run dialog box by pressing the Windows logo key and R at the same time. Then, type the control panel and click OK. Next, click the " Devices and Printers" option. Then, right-click your printer's display name and select "Open print queue".
Finally, you can try clearing the stuck print jobs from the print queue. This will fix the problem and return your printer to normal printing. If the printer continues to not respond to a print command, you may need to update the drivers. This is a relatively simple process that requires just a few mouse clicks, even for computer novices.
Conclusions:
Print directly from your smartphone or tablet by turning it into a high-performance command center with the Epson Smart Panel app. The app allows you to print, copy, scan, and connect to Wi-Fi with ease. Moreover, you can even troubleshoot your printer if it's not working properly. This feature is available in most new Epson wireless printers. The EcoTank L3250 is one such model. It has an impressive printing resolution of 5760 dpi and prints borderless photos up to 4R. It also has high print speeds of 10ipm for black and 5.0ipm for color and is energy-efficient thanks to Epson Heat-Free Technology. Its integrated ink tanks and key-lock bottles enable spill-free and error-free refilling.