How to Connect HP Printer to Mac With USB?
How To Connect HP Printer To Mac With USB? If your HP printer isn't connecting to your Mac, the problem could be due to a variety of reasons. To fix it, follow these easy steps:
Plug your printer's USB cable into your MacBook. Your laptop should automatically detect the printer and download the necessary software. If not, go to System Preferences and select Printers & Scanners.
1. Connect the Printer to Your Computer:
Unless your printer is wireless, you will need to connect it via USB. This is the most common method for connecting a printer to a computer. The good news is that most contemporary HP printers work fine with macOS. If you are using a newer device, it will probably be able to identify itself automatically and install the necessary drivers. However, you will need to download the proper drivers for older devices if they are not identified by your computer automatically.
To start the process, make sure that the printer is powered on and that it has a working paper tray. Next, you will need to ensure that the USB cable is defect-free and is plugged in properly. Make sure that the cable is not connected to a hub or docking station and that it is attached to a free USB port on your Mac.
Then, go to System Preferences and click on the "Printers & Scanners" icon. A dialog will appear listing the printers on your local network. If the printer you are trying to connect appears in the list, select it and click Add. If the printer you are trying to connect does not appear in the list, you will need to click the "+" icon and then follow the on-screen prompts to add it.
If your printer has special accessories installed (such as extra paper trays or an additional duplex unit), be sure that the settings in the add printer dialog accurately reflect these features.
2. Install the Printer Driver:
Once the printer is connected to your computer and you have downloaded the necessary software, it's time to install the printer driver. This will ensure that your computer is able to communicate with the HP printer. To do this, open the Apple menu and select System Preferences. Click on the Printers & Scanners option and select Add a printer. Next, click the Have Disk button and select the driver file. In the next window, you can set up optional preferences (you should not do this unless you're using your printer to print documents from another computer on a network).
You can also click Add to add your wireless printer to the list of available printers on your Mac computer. This way, you can easily access it whenever you need to print something. Once you've done that, test your printer by printing a document. If everything goes well, you should be able to print from your Mac with no problem.
To connect your laptop to a USB printer, you'll need a USB cable that fits your printer's connector.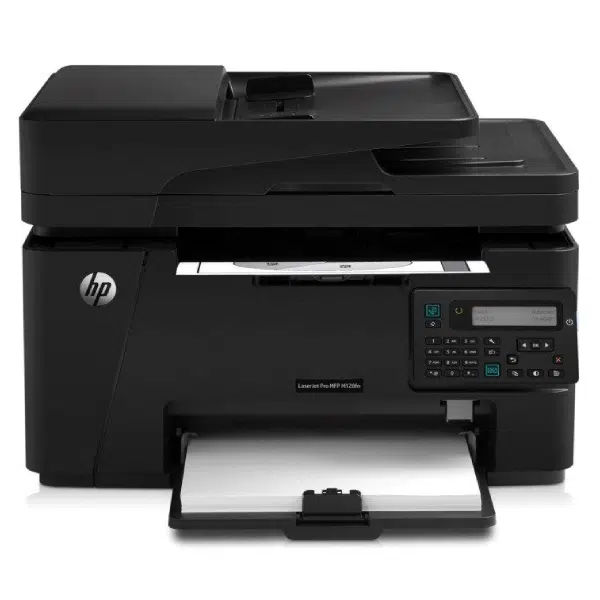 The type of USB connector will vary depending on the model of the printer, so check your manual for information on how to identify the correct cable. After you've found the correct cable, plug it into your laptop or desktop computer. Your computer should automatically detect the printer and download the required software.
3. Restart Your Computer:
Whether you're working in an office or printing out assignments for your college class, you need to be able to connect to a printer. But sometimes, your laptop may not recognize your HP printer or even show it as offline. This can be due to a number of reasons, from network issues to outdated software. Fortunately, there are ways to fix this problem.
You can also try using a different USB cable to connect your printer to your computer, or you can use the HP Smart app on your Mac to complete the connection process. However, if these steps fail to resolve the issue, you should consider calling a tech support number for assistance. These experts can help you get your HP printer online again and troubleshoot other problems that might be causing it to go offline. Moreover, they can provide you with tips on how to avoid these problems in the future.
4. Give a Test Print:
If you've been trying to print on your HP printer and it just won't work, there are a few things that you can try. First. Make sure that the cable is in the printer. You can also try restarting your computer to see if that fixes the problem. If not, you can also try running a repair on the printer. If the problem persists, you can also try resetting your printer by following the steps in the manual.
If the above suggestions don't fix the problem, you can always try connecting your printer via USB. To do this, turn on your Mac and the printer and make sure that they both have a good network connection. Then, open the print menu (click on File and then Print or hit Command + P) and select your printer.
A printer is a common requirement for everyone, especially students and working professionals. But, if you're not familiar with using a printer, it can be difficult to set up one on your MacBook. This is because most MacBook models only support AirPrint, which requires a wired connection to the internet. If you're not able to connect your laptop to the internet, you can use MacKeeper to help you.