How to Connect Macbook to Canon Printer Wirelessly?
How To Connect Macbook To Canon Printer Wirelessly? If you're looking for a quick and easy way to connect your. Canon printer to your Mac, then you've come to the right place! This article will cover all of the basics of setting up a wireless printer on your Mac.
To begin, make sure that your printer is powered on and connected to the same wireless network as your computer. Also, make sure that the firewall function of your security software is disabled.
1. Download the Printer Drivers:
In order for your printer to communicate with your Mac, you will need to download the correct drivers. The driver allows the computer and printer to talk to each other. Ensuring that all printing tasks are completed accurately and without any problems. To download the correct driver for your particular printer. Visit the manufacturer's website and select a driver version that matches your Mac's operating system. It is important to periodically check for driver updates, as they can resolve compatibility issues and improve performance.
To start the download process, first, identify your Canon printer model number. You can find this information by visiting the Canon website and selecting a product from the drop-down menu. You will then be redirected to a page that displays the printer's specifications and features. On the right side of the page. There will be a list of compatible operating systems and a link to download the drivers for your device.
Once the driver files have been downloaded to your Mac, double-click on them to begin the installation process. The installer will guide you through the rest of the process, and you may need to provide your administrator password or agree to the terms of use before continuing.
If you encounter any issues during the installation process, try restarting your router, printer, and Mac. This will reset any network settings that may have become corrupted and should allow the devices to connect wirelessly. If you still have trouble, try temporarily disabling your antivirus and firewall software to prevent them from interfering with the setup process.
2. Install the Printer Drivers:
If your printer is connected to a wireless network, you can use it with your Mac without installing a driver. Your computer will recognize the device as a standard printer and it should show up in System Preferences > Printers & Scanners automatically. If it doesn't, you may need to install the Canon printer drivers.
You can get the drivers for your printer from your manufacturer's website or by downloading them from a third-party source. To install them, open the System Preferences and click on "Add a Printer." Select the name of your printer in the list and then follow the prompts to finish adding the device. You may have to wait for a while as the printer software downloads.
Once the printer is added, you can choose a driver from the Use dropdown menu. If you have the correct drivers installed. Your computer will automatically pick them; otherwise, it will try to find one automatically. If the driver cannot be found, it will use the Generic PostScript Printer driver.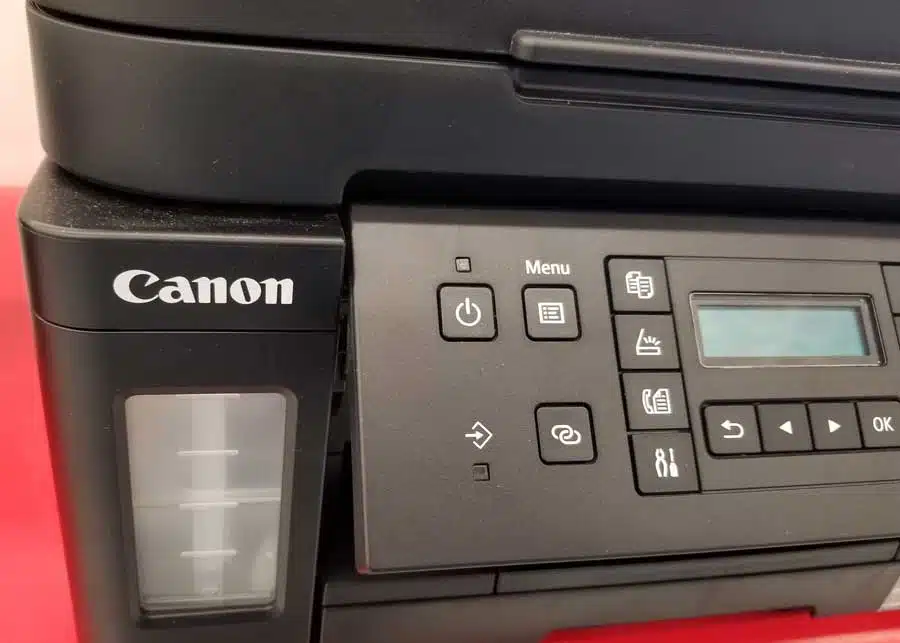 If you encounter problems during the setup process, try restarting your Mac, router, and printer. This can help fix many issues that prevent the printer from connecting to your Mac. You can also try updating the firmware for your printer to resolve any known compatibility issues. If you're still having trouble, you can try disabling your firewall or antivirus software temporarily.
3. Connect Your Printer to Your Mac:
If your printer supports wireless printing, it should be easy to connect it to your Mac. To do this, open System Preferences and select the Printers & Scanners option. In the list that appears, select your Canon printer and click "Add Printer." Then, follow any on-screen instructions to complete the connection process. If you're having trouble connecting your printer to your Mac, try restarting the devices or moving closer to the router. You may also want to check for software updates for the printer and your Mac. Updates can resolve known bugs and compatibility issues that can interfere with the setup process.
If you don't have access to a wireless network, you can always. Connect your Canon printer to your Mac via a USB cable. The process is relatively simple and requires no special hardware or software. Simply plug the printer's USB cord into your computer and then follow the on-screen instructions to install the necessary driver. Once the driver is installed, you can print from your Mac in a matter of minutes. To learn more about how to add a printer to your Mac. Read our guide on How To Connect A Printer To A MacBook Air Wirelessly. Alternatively, you can contact the manufacturer's support team for assistance. We hope this article has helped you to answer your questions. How To Connect a Macbook To Canon Printer Wirelessly.
4. Start Printing:
If you want to print from your Canon printer wirelessly, you must first connect it to your WiFi network. The process varies depending on the model of your printer. But most modern models have easy-to-follow instructions for setting up wireless printing. If you're unsure of how to do this. Consult the user manual for your Canon printer or visit Canon's website for support.
Once your printer is connected to your WiFi network, it's time to start printing. Simply open the Apple menu and select System Preferences, then click Printers & Scanners. If your printer doesn't appear on the list. Click Add a Printer and follow any prompts to install any necessary software.
You may also want to try connecting your printer directly to your Mac via a USB cable. This can sometimes help your Mac recognize. The existence of a new printer and automatic installation of any required drivers or software.
You can also use your iPhone or iPad to print from your Canon printer wirelessly if your printer supports AirPrint. To do this. make sure that your printer and iOS device are. On the same Wi-Fi network and both devices have the AirPrint app installed. Then, choose the document, photo, or web page that you'd like to print and tap the AirPrint icon. You'll be prompted to enter the printer's Wi-Fi network details. Such as the name (SSID) and password, so be sure to input these accurately.