Whether you want to watch videos, show a slideshow, or browse social media, there are many ways to connect your iPhone to your TV.
Streaming options include AirPlay, which you can use to mirror your iPhone's screen on your TV or stream from supported apps directly. There are also some models of smart TVs that have AirPlay built in.
How to Connect:
If you want to watch videos and photos on a big screen, you can connect your iPhone to a TV in a variety of ways. You can use a wired HDMI adapter, or wirelessly stream content from your phone to your TV using AirPlay.
Apple's AirPlay wireless protocol allows you to stream music, movies, and more from your iPhone or iPad to most TVs. However, AirPlay works only with compatible TVs.
Samsung TVs, LG televisions, and Sony televisions with Android TV from 2018 onwards are all compatible with AirPlay.
You can also screen mirror your iPhone's display to your TV from some apps. To do this, open your iPhone's Control Center by swiping down from the top right side of the screen.
A wired HDMI adapter can be an excellent choice for screen mirroring, especially when you don't have access to Wi-Fi. Just connect an HDMI cable to your TV at one end and the adapter at the other than set the iPhone input to HDMI.
AirPlay to How to Connect iPhone to TV:
AirPlay is a great way to stream video, music, and photos from an iOS device to a TV. It works with a lot of recent smart TVs and audio devices like Roku and Apple TV streaming boxes, but it can also work with older hardware.
To use AirPlay, you just need to make sure your iPhone is on the same Wi-Fi network as the AirPlay-compatible device. You can do this by tapping the AirPlay icon that looks like a rectangle with a triangle on the bottom.
Another way to connect an iPhone is through screen mirroring, which lets you project the screen of your iPhone onto a TV.
This is especially useful if you have a big screen or want to share content with others in the same room.
HDMI How to Connect iPhone to TV:
HDMI is a connector that allows you to send and receive video and audio signals between modern AV devices.
It's a common feature on TVs, display monitors, soundbars, AV receivers, game consoles, and even some computers.
It's designed so that a single cable fits one way around the connection and supports a range of modern video and audio formats including 4K and Ultra HD. It can also handle Dolby Atmos, DTS-HD Master Audio, and more.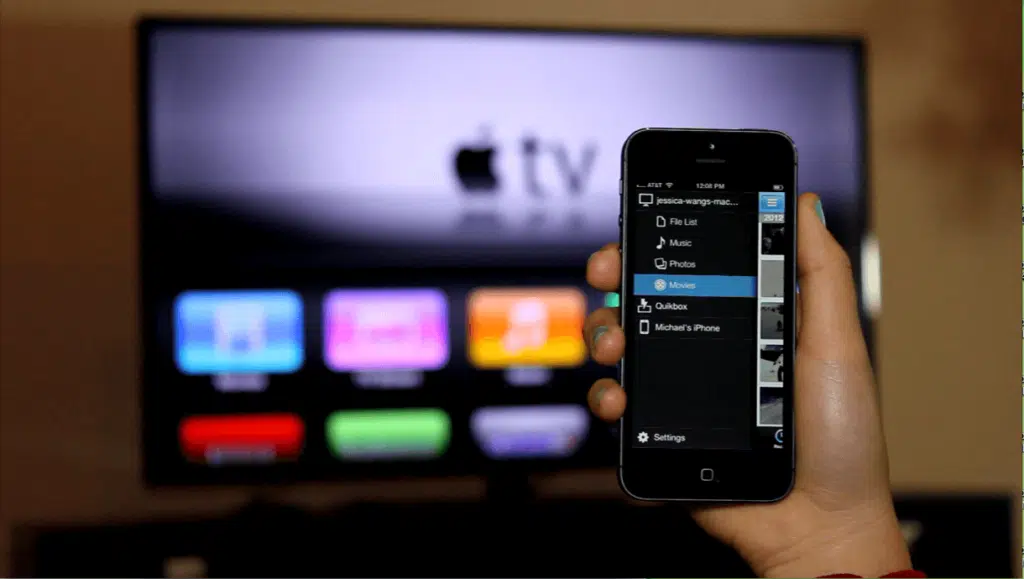 Connecting an iPhone to a TV via HDMI is simple. All you need is a good-quality cable and an adapter that lets you plug your iPhone into the HDMI port on your TV.
VGA Process:
If you want to connect your iPhone to a TV, there are several different methods. Some use a wireless connection, while others require cables.
One type of cable that can help you send an image from your computer to a TV is VGA. It's a relatively inexpensive option that can be used with a wide variety of monitors and other devices.
Originally created by IBM in 1987 for its PS/2 computers, VGA offers a 640 x 480 resolution with a 60-hertz refresh rate and 16 colors displayed at a time.
While VGA is still in use today, it's quickly being replaced by digital interfaces such as HDMI and DVI.
If you're using a computer or TV that uses a VGA connector, it might be worth investing in an adapter that converts the signal to HDMI. This way, you'll get the best possible quality for your device and television.