If you're looking to connect your PC to a WiFi network, there are several different ways to do so. Depending on your computer's hardware, you can either use a wireless adapter on your PC or use a Wi-Fi-enabled motherboard.
Either way, you should be able to get your PC connected to your home network with minimal hassle.
PCIe Wi-Fi adapters provide faster speeds:
A PCIe Wi-Fi adapter is a PC component that is installed in a motherboard. It enables the connection of the desktop or laptop to the internet.
These adapters are often more expensive than USB Wi-Fi. However, they can also provide a faster wireless connection.
The most significant advantage of PCIe Wi-Fi is that they have faster connection speeds than its USB counterparts.
While the actual rates vary from device to device, you can expect to gain between 5 and 15% in speed. This allows you to enjoy a better gaming experience.
PCIe Wi-Fi adapters also tend to be more stable than their USB counterparts. They have multiple antennas that allow the connection to be more reliable. Moreover, they are easy to install.
If you have a new PC, you can upgrade its wireless capabilities by installing a PCIe adapter. Although these are more expensive, they are easier to use and offer faster speeds.
But the main downside of these devices is that they aren't as versatile as USB Wi-Fi adapters.
In order to take full advantage of PCIe Wi-Fi adapters, you'll need to have a free PCIe slot available. Fortunately, most motherboards come with a PCIe x1 slot, which can support both PCIe Wi-Fi cards and USB adapters.
WiFi-enabled Motherboard is the easiest way to connect:
Using a WiFi-enabled Motherboard is the easiest way to connect to the Internet without having to use a network cable.
However, the decision to buy a motherboard with built-in Wi-Fi or not depends on your own preference.
While you may be able to connect to the Internet with a USB Wi-Fi adapter, you will have greater luck using a PCIe adapter, which provides a more stable connection.
If you are looking for a high-performance solution, you may want to opt for a standalone WiFi router.
Unlike the USB Wi-Fi adapter, the PCIe wireless card typically has an external antenna. This will allow you to take advantage of a wider range.
Regardless of what your preference is, a motherboard with onboard WiFi is an excellent option. You will be able to browse the internet, stream video, and play games on your computer without ever having to plug a network cable in.
Many companies have started to add onboard Wi-Fi features to their motherboards. This feature is available on some of the newest systems, and it is a great benefit to users.
Unlike a USB Wi-Fi adapter, a PCIe Wi-Fi adapter is installed via a PCI slot on the motherboard. The installation will require a little bit of expertise, but the results are better than with a USB WiFi adapter.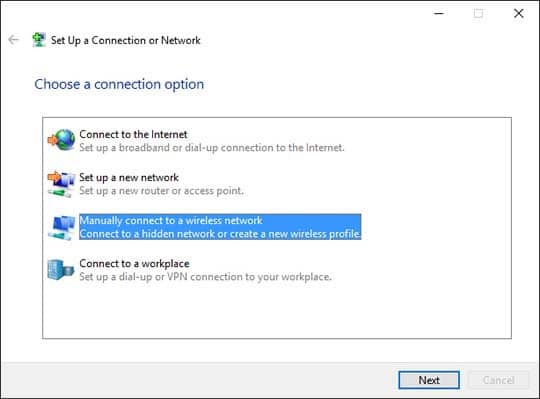 Troubleshooting Wi-Fi issues How to connect WiFi to Computer without cable:
When you're troubleshooting Wi-Fi issues, there are a few things to look for. First, check the network connection. This can be done in the Network Connections Control Panel.
Another thing to consider is your router's settings. Some routers may be set up too complexly. A simple reset or reboot of your router could make all the difference.
The best way to test your connection is by connecting an Ethernet cable to your modem and computer. You can then run a speed test to measure upload and download speeds.
You should also run a virus scan to remove any malicious software that might be blocking your connection. Using a quality antivirus program such as Norton, McAfee, or Bitdefender can help ensure that your connection is secure.
If you're unable to get online, try moving closer to your router. You may need to purchase a wireless extender if you're too far from your router.
If you're still having trouble, contact your internet service provider. They'll have a list of common Internet problems and solutions. Depending on the issue, they might even have a checklist you can use.
The first step in troubleshooting Wi-Fi issues is to look at the wireless network adapter. Ensure that your computer has the latest wireless network adapter driver version.