Remote Desktop to Linux From Windows 10?
Remote Desktop To linux From Windows 10? You may have heard about remote desktop to linux from Windows 10, but do you know how to use it? Here's a brief run-down of some of the best options. This article will go through FreeNX, TeamViewer, and Remmina to get you started. After you have installed one of these programs, you can connect to your Linux machine using Remote Desktop Protocol. After that, you can proceed to install the required software on your Linux system.
Remmina:
If you want to remotely access a Linux desktop, you can use the Remmina remote connection client. The software supports several common protocols, including VNC, X11, and SSH. Remmina also supports desktop sharing. Its user interface is a tabbed interface that lets you manage multiple remote desktop sessions from a single window. It also includes buttons for common tasks. You can learn more about Remmina on its website. There are screenshots, a barebones FAQ, and a Wiki that answers questions and offers support.
The software interface is easy to use and allows you to access multiple remote desktop sessions on Windows computers. The interface resembles a web browser. The tabs on the left side of the screen are used to manage multiple open windows. To establish a remote desktop session from Windows, open the appropriate tab. For example, if you are using a GNOME desktop, enable the sharing category. Then, select the remote desktop and log in.
FreeNX:
The NX system is a great remote desktop application. It is fast, secure, and has free clients for Windows, Linux, OS X, and Solaris. The NX protocol is much faster than VNC and is compatible with existing VNC and Remote Desktop servers. You can connect to an NX server with a single click and the process is very easy. The installation process takes about five minutes.
FreeNX is based on the NX technology created by NoMachine and uses compression and caching to make the connection faster. It uses Secure Shell (SSH) as the transport protocol to provide authentication and encryption. This means that your computer will always be protected by a secure connection. This software is free to download and install. To get started, download the FreeNX client for Windows from the FreeNX website.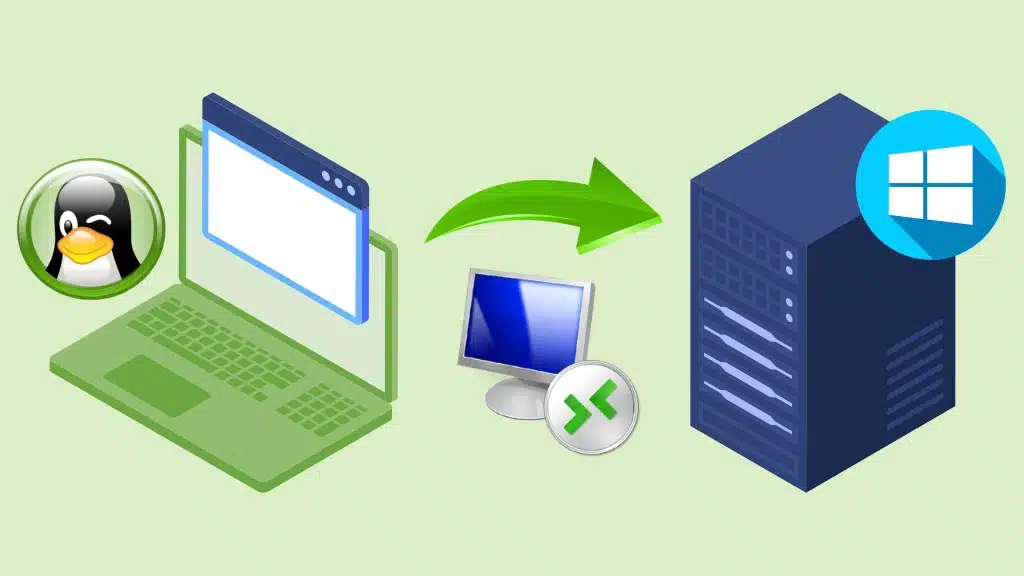 TeamViewer:
There are many ways to connect to a remote desktop on a Linux computer from a Windows PC. There are unattended and attended methods, so the choice is entirely up to you. First, make sure you have the correct version of TeamViewer installed on your PC. If you are not sure what version you have, open the Settings menu, select System, and look for "System Type." Once you see a 64-bit or 32-bit listing, click to install the appropriate version.
Another way to connect to a remote desktop is with a free app. While TeamViewer is an extremely useful remote desktop software, there are some cons to using it. Some users complain that it has slow transfer speeds, proxy limitations, and a high price tag. Thankfully, there are many TeamViewer alternatives that are free to use, lightweight, and affordable. Read on to learn more about each option.
SolarWinds Dameware Remote Support:
The Dameware Remote Support application gives you the power to remotely control your server and end users. The program includes remote access capabilities and system management tools. Its user-friendly interface is similar to the Microsoft Management Console. Moreover, it lets you manage multiple Active Directory domains. Besides, it allows you to send files and chat back and forth with the tech. With just a few clicks, you can get access to the latest security updates, software upgrades, and more.
The system administrator and IT technicians are always on the lookout for ways to decrease their workload and make their work easier. The dedicated software can help them perform their tasks more effectively. For this reason, SolarWinds Dameware Remote Support from Windows 10 is a great solution for these professionals. The program is easy to install across networks and has a free 14-day trial period. It also supports several operating systems, including Windows 10.