Ethernet Connected But No Internet Access In Windows 10?
Windows 10 No Internet Access But Connected Ethernet? There are a few easy fixes you can try to resolve the Ethernet connection but no internet problem in Windows 10. The most common cause of this error is outdated network driver software.
First, shut down your computer and then turn off the router/modem using the power button or by selecting the "Power Off" option in the settings menu.
Enable and Disable Ethernet:
If you can't access the Internet from your computer even though the ethernet cable is connected, it might be because of a number of different reasons. Some of these might include hardware or software issues. In this case, you might want to disable the ethernet connection, wait for some time, and then enable it again.
If the problem persists, it might be because of an anti-virus or firewall program. These programs might interfere with your network connectivity, especially if they are on a "set it and forget it" schedule. Try disabling the program to see if this fixes the problem.
Another possible solution is to try a shorter Ethernet cable or to check if there are any loose connections. It is also a good idea to make sure that the ethernet cable is not being blocked by other electronic devices.
If you cannot get the Internet to work even after trying a few troubleshooting steps, it might be a good idea to restart your computer. This will clear out any temporary problems and may fix the issue. If you still do not have any luck, you might want to consider running the Windows troubleshooters. These can help identify and repair many minor underlying problems. Once the troubleshooters are finished, you should have the Internet working again. Then, you can continue with the other solutions.
Uninstall and Re-Install Ethernet Network Adapters:
The network adapter driver is a program that allows your computer to communicate with the hardware components that handle networking connections. It's important that your computer has up-to-date network drivers to ensure that your internet connection works properly. However, sometimes updates can cause problems with your connection. If you're experiencing an issue with your Ethernet or WiFi adapter, try uninstalling and re-installing the driver to see if it fixes the problem.
To do this, first, you'll need to shut down your computer. To do so, press the Windows button or use your keyboard's shutdown shortcut key. Once your computer has shut down, remove the power cable from your router or modem and leave it unplugged for a few minutes. Then, plug the cable back in and restart your computer. After your computer has restarted, try connecting to the internet using Ethernet and see if you can access the web.
It's also a good idea to update your network adapter driver on a regular basis. This will help keep it working properly and prevent it from encountering any issues in the future. To update your drivers, open the Device Manager and expand the Network Adapters category. Right-click on the network adapter and select the "Update Driver" option. This will scan your system for updated drivers and install them if they are available.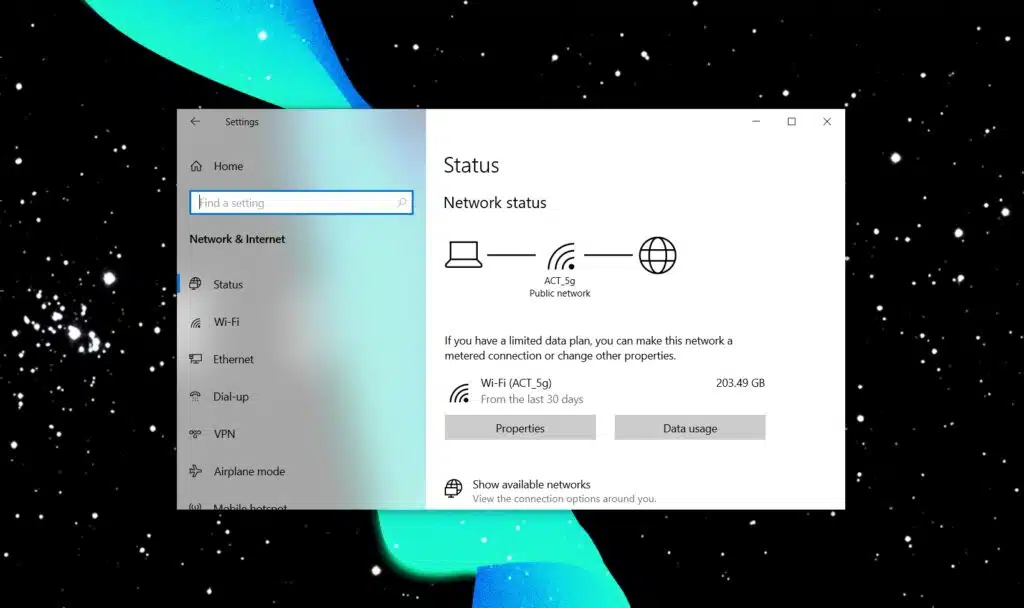 Flush the DNS Address:
There are several things that can cause the Ethernet cable to connect but no internet problem in Windows 10. Some of them are not very serious, and they can be fixed relatively easily with some basic troubleshooting steps. Some of the more common problems include an outdated network driver, corrupted DNS cache files, and other similar issues. If you're unsure what the problem is, try running Windows' built-in network troubleshooters to see if they can resolve it for you.
Another simple but often overlooked solution to this problem is to disable the Internet Protocol Version 6 on your computer. This can be done by opening the Control Panel and selecting "Network and Internet" from the options presented to you. Then, click the "View your connection properties" button and uncheck the "Internet Protocol Version 6 (TCP/IPv6)" option.
Then, reboot your computer and make sure that the internet works again. If the issue persists, you can try flushing your computer's DNS cache file. This process is a bit more complicated, but it can help to fix this issue in most cases.
To clear your DNS cache on Windows, type cmd in the search bar and select "Run as administrator." Once you have an elevated Command Prompt window, run the following config commands:
Reset the TCP/IP:
If the problem persists, you can try resetting the TCP/IP connection. To do this, first, you need to open the Control Panel. Next, go to Network and Internet, and then click the Troubleshoot option. This will reset all of your network connections, including the Ethernet connection, and may resolve your problem.
You can also try updating the Ethernet driver on your Windows 10 computer. This is a simple process and can solve the problem in many cases. To update the drivers, you must have administrative privileges. To do this, click the Windows button and type "Command Prompt" in the search bar. Then, right-click Command Prompt and select Run as Administrator.
If all of the above solutions do not work, you can try rolling back your Windows operating system to a previous version. This can fix the problem quickly and efficiently and is non-destructive. However, you must have a backup of the files before you roll back your operating system.
The "Ethernet Cable Connected but No Internet Access" error can occur in various situations, from a software issue to a faulty ethernet cable or router. These errors can cause a variety of problems, such as slow web browsing and intermittent connections. Fortunately, there are a number of different ways to fix this issue in Windows 10. The methods above should help you get your internet working again.