There are several ways to connect your mobile to your TV. You can use an HDMI adapter or a wireless display adapter.
Another option is to use screen mirroring. This is a good way to connect your mobile to your TV if you have a large screen.
HDMI adapter:
An HDMI adapter is one of the simplest ways to connect your mobile device to your TV. The HDMI interface is a digital format that supports a number of features, including sound and video output.
An HDMI cable connects your phone to your TV and displays the screen on your monitor. However, you need to use the correct kind of cable.
There are three main types of HDMI cables. These include the standard HDMI cable, a micro HDMI to HDMI cable, and a mini HDMI to HDMI cable.
The HDMI to RCA Adapter allows you to connect your mobile to your TV by using a USB port. This is a popular choice for people who are looking to take advantage of their HDMI port. It also provides a simpler solution than the HDMI cable.
In order to get the most out of your HDMI port, you should invest in the best HDMI adapter on the market. You should also use a longer HDMI cable to minimize strain on the cord.
Wireless display adapter:
If you need to connect mobile devices to your television, you can use a Wireless Display Adapter. This device is similar to a USB to HDMI cable but has an antenna. It is useful for transferring pictures, videos, and other content between a PC and a TV.
Wireless display adapters can be used with both Android and Windows phones and tablets. You can use them to share photos and videos, stream music, or make presentations. They can also be useful for playing mobile games on your HDTV.
The wireless display adapter is available in many stores. However, you must remember that the price can vary greatly.
To use the Microsoft Wireless Display Adapter, you need to install an app on your Windows or Android phone. Once installed, the app will allow you to configure the adapter and select which display you would like to use.
In order to work with the adapter, you need to have a compatible Android or Windows 8.1 device and the display must support Miracast. Miracast is an open protocol that uses Wi-Fi to broadcast your screen's activity to a larger display.
Chromecasting:
If you own an Android smartphone or tablet, you can use Google's Chromecast to cast your favorite apps or movies to your TV. You'll also be able to control the volume and playback on the TV.
If you want to get started with casting, you'll need to have your device connected to a Wi-Fi network.
There are several factors to consider in setting up your Chromecast, including the type of device you own and your internet service provider.
Some of the features of this nifty little gadget include Google Play Movies, HBO Now, Spotify, and Netflix.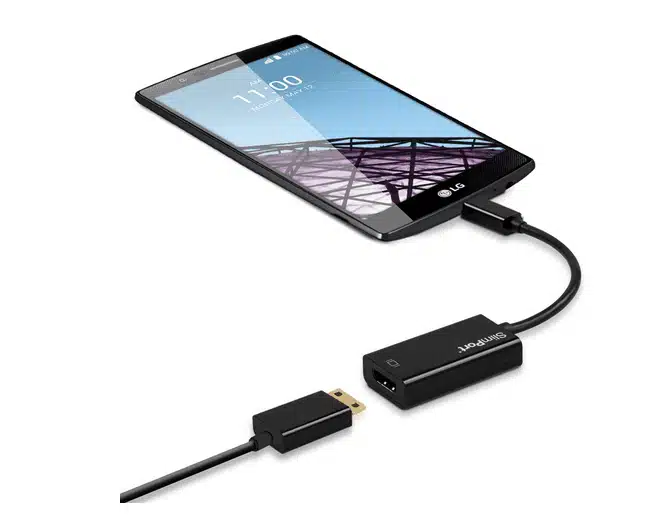 While you're at it, you'll also need to update the app and make sure your phone's microphone is set to on. This helps the Chromecast retrieve the stream in the best quality possible.
A few other things to keep in mind are your network's signal strength and the type of mobile device you own. As you can imagine, a weak or unstable connection can cause plenty of problems.
Screen mirroring:
Screen mirroring is a technology that enables users to connect their mobile devices to their TVs. It is a popular way for people to view content on a big screen.
Many different devices can be used for screen mirroring, including Windows and Android devices. Some devices use Miracast, while others use their native AirPlay. You can find more information about the different types of screen mirroring by visiting the manufacturer's website.
Using screen mirroring on a TV can be an easy process. To start, you must have a smart TV that supports screen mirroring.
Once you have found the right TV, you will need to pair your smartphone with the TV. The screen mirroring menu on your TV may have a list of compatible devices.
Before you can start the screen mirroring process, you will need to select your phone or Android device. If you are using an iPhone, you may be prompted to enter an AirPlay passcode on your TV.