When you use your mobile phone as a hotspot, you can share the internet data you have on it with other devices.
For example, you can use your laptop to access the internet while you are in a place where the mobile signal is weak.
Tethering allows you to share the 3G data connection on your phone with other devices:
Tethering is a feature that allows your smartphone to use your Internet connection to connect to other devices. It is a great way to access the internet when Wi-Fi is not available. You can tether via Bluetooth, USB, or WiFi.
Most modern smartphones allow you to tether. However, some phones may not have the ability to do so. Using a dedicated mobile broadband device can save you from having to pay for tethering service, and can also help you save battery life.
To tether, you need a cellular data plan and a phone with a good data allowance. Some cell phone carriers will charge you for this service.
If you are planning on using your tethered connection a lot, then it's best to purchase a data plan with an unlimited allowance.
A good rule of thumb is that larger devices consume more data than smaller devices. This means that your smartphone might have a high data limit.
While you can easily purchase an unlimited plan, you'll have to remember that tethering can drain your battery quickly.
If you're using an Android phone, the tethering feature will likely be found in the Settings app. Once there, you'll want to turn on the Personal Hotspot. You'll also want to make sure that you've selected a password.
Fixing a laptop not connecting to a mobile hotspot:
Having issues connecting to a mobile hotspot can be frustrating. If you're experiencing problems, there are several things you can do to solve the problem. First, it's helpful to know the problem.
The first thing you need to do is check to see if your laptop is connected to a wireless network. This will allow you to verify whether the issue is with the mobile hotspot or the laptop itself.
Next, you need to make sure the OS you are using is up to date. You can use a tool called Windows Update to help.
Once you've updated the OS, you can try a few other steps to solve the problem. One of these steps may involve updating the WiFi adapter drivers.
This is a pretty simple process that should fix your problem. To start, you'll need to open the Device Manager. Once you've found the WiFi adapter, right-click it and click Update Driver Software.
In this window, you can choose to search for new driver software automatically. It will then display a list of drivers that need to be updated.
Another option is to do a clean boot. This will eliminate any unnecessary system software, which could be causing the problem.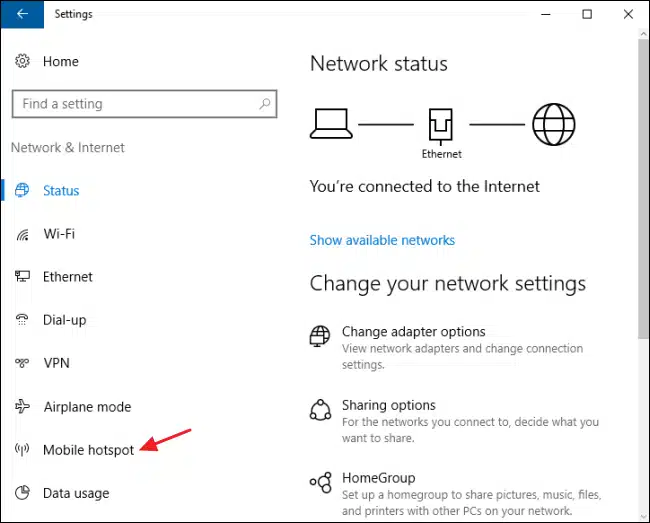 Resetting the network settings is also a good way to fix the problem. When you reset the network, you'll erase any data related to your Mobile Data and Bluetooth-paired devices.
Turning on your mobile hotspot:
There are two ways to turn on your mobile hotspot on your laptop: by using a wireless device or by connecting to a Wi-Fi network.
If you want to use a wireless device, you will have to enter a passkey. You can also configure the network to allow other users to connect.
The first way to turn on your mobile hotspot on a laptop is by enabling cellular data. You can either do this from the Settings menu or by pressing the + X keys on your keyboard.
When you choose to connect to a Wi-Fi network, a Wi-Fi symbol appears in the bottom-right corner of the taskbar.
If you are having trouble connecting to a Wi-Fi network, you might need to reset the network settings. These settings contain important information related to your Wi-Fi, Bluetooth, and other devices.
For example, they might be the name of the Wi-Fi network, the names of the paired devices, and even the names of the Wi-Fi names of paired Bluetooth devices.
Another way to turn on your mobile hotspot is by adding your laptop to the list of allowed devices on your phone. If your laptop isn't on the list, you can add it by entering its MAC address into the phone.
Alternatively, you can delete a device that has already been added to your list. In the Sharing tab, click Allow other network users to connect.