If you are an Android user, you probably know that you can use your phone to connect to your TV. But you might not know the best way to do it.
You can either choose to connect your phone to your TV via a cable or you can also use a USB-C to HDMI adapter.
Screen mirroring:
Screen mirroring is a feature built into most Android devices. This feature allows you to mirror your screen to another device, such as your TV.
The mirrored screen will display all of the activity that you're currently doing on your smartphone.
Whether you're watching a movie or playing a game, it's a cool way to show off your favorite apps and games.
There are several methods of setting up screen mirroring. Some of these include the use of a hardware receiver and third-party applications.
First and foremost, you'll need an Android device. These days, there are a variety of models available from a wide range of manufacturers. To find out if your phone or tablet is compatible, check the manufacturer's website.
Next, you'll need a wireless connection. This can be a wired or Wi-Fi connection. It's important to note that screen mirroring won't work without a Wi-Fi network.
If you want to connect your phone to your TV using a wired connection, you'll need an HDMI cable.
DLNA streaming over Wi-Fi:
If you own an Android phone, you can now stream your favorite movies, music, photos, and videos to your TV with DLNA streaming over Wi-Fi. DLNA is an open standard that allows you to share media files across your home network. It works with most devices, including PCs, tablets, and smartphones.
Most DLNA-certified devices are capable of sharing digital media. These can include streaming devices, DVD players, Blu-ray disc players, and more.
Some of these devices are also capable of saving the media they have viewed. In addition, they can play the media contents of remote content libraries.
You can use your DLNA-certified device as a "UPnP" server. The app you use on your Android phone will allow you to set up a server that can send media to DLNA-certified devices.
DLNA streaming over Wi-Fi isn't as simple as Chromecasting, though. First, you need to configure your TV and your computer to work with the DLNA protocol. To do this, you'll need to select your home wireless network and enter your WiFi password.
Using a USB-C to HDMI adapter:
If you want to watch movies or videos on your TV, it's a good idea to connect your Android phone to the television.
You can do it with a USB to HDMI adapter. But there are several things to consider before you do it. The first is to make sure your TV has a compatible USB port.
Some of the latest Android smartphones are equipped with a USB Type C port. This port is great for data transfer and faster charging.
However, this port does not come standard on all TVs. In order to get the most out of it, you need to know which port your television has.
It also helps to check the manufacturer's website. Many of these devices will have a manual that will guide you through the process.
Check for instructions on how to charge your phone as well as how to use its corresponding USB port.
Another option is to use a USB-to-VGA adapter. However, you may have to purchase a longer USB cord.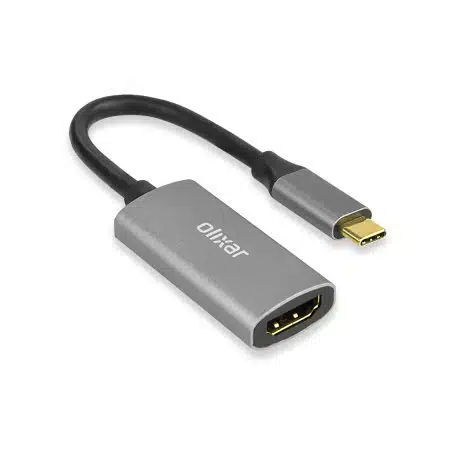 Connecting a non-smart TV:
If you have an Android phone, you can easily connect to a non-smart TV. There are two ways to do this: through cable hookup or screen mirroring. But first, you need to check whether your TV is compatible with the type of connection you're looking for.
The most common connection method is through a USB cable. This allows you to watch videos and browse photos on your television. However, this does require a close physical connection between the phone and the TV.
If you have a newer phone, you can use the USB Type-C port. This will eliminate the need for a micro-USB cable, but you will need to change the USB settings on your device.
Another option is to buy an HDMI dongle. These devices, such as Google Chromecast, allowing you to stream content directly from your Android device to your TV.
They also eliminate the need to purchase cables or connectors. For example, you can use the Amazon Fire TV stick to stream 4k content to a standard TV.