iPhone Not Connecting to PC Only Charging?
iPhone Not Connecting To PC Only Charging? If your iPhone is not connecting to your computer when it should be, there are a few things you can try. Start by trying a different USB port on your computer and/or another cable. Also, make sure your device is unlocked and showing its home screen before you connect it to your computer.
Check Your Cable:
If your iPhone isn't charging, the first thing you should do is check your cable. USB cables and adapters are notoriously fragile and can easily break or become worn out over time, which could cause your iPhone to stop charging. Switch out your cable for a different one and see if that fixes the problem.
It's also worth noting that not all USB cables are created equal. Many cheap or third-party cables aren't fully compatible with Apple devices, which can lead to charging problems. Stick to official Apple or MFi-certified cables to avoid these issues.
Once you've switched out your cable, try charging your phone again. If it still won't charge, it's time to try another troubleshooting step.
Unplug any external USB devices from your computer (like a keyboard, mouse, or car charger). This will reduce the likelihood of these accessories interfering with your iPhone's charging connection.
Additionally, you should also try connecting your iPhone to a different USB port on your computer. You might find that your computer has a particular USB port that it prefers to connect to. Finally, you might also want to consider the possibility that your iPhone's charging port is blocked by dust or debris. You can use a toothpick or compressed air to clean out the tiny opening in your iPhone's charging port.
Check Your Device:
When an iPhone does not connect to a PC only charging occurs it can sometimes be due to a hardware problem with your device or its lightning port. Make sure that your iPhone is unlocked and showing the Home Screen when it's connected to your computer. Unplug any other USB devices or accessories from your Mac, such as a mouse or keyboard, and connect your iPhone to the computer directly. If you get a "Trust this Computer?" alert on your iPhone, be sure to tap Trust. If this doesn't resolve the issue, try using a different USB port on your computer or another USB cable.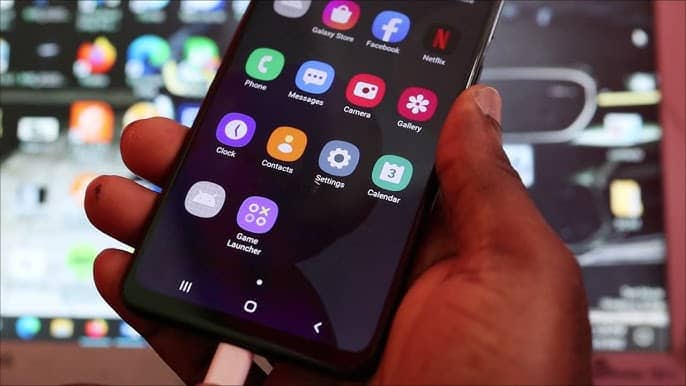 Check Your Computer:
When an iPhone not connecting to a PC only charging occurs, it's important to check the computer itself. Make sure the computer is running up-to-date software, and that no third-party security systems are interfering with iTunes or USB connections. Disconnect all external USB devices, including displays and USB hubs, and only connect your device to the computer. If prompted to "Trust this Computer?" tap Trust. If you can, borrow or rent another Apple device to test with your computer. If it works, the problem is with your computer or its software. If not, seek professional assistance.
If the problem persists, try restarting your computer.
Check Your Software:
Sometimes a problem can be by faulty software. Or incompatible accessories. This isn't a very common issue, but it can happen. In these cases, the solution might require a bit of trial and error. Try different cables, different computers, and different USB ports. If you can't find a solution, it might be time to contact a professional.
First be sure that your iPhone. updated to the latest version of iOS. If you're using an older version of iOS, it might not work properly with the computer. Check the Settings app to make sure that you're up to date.
Next, try plugging your phone into a different USB port on your computer. It might help to unplug all other USB devices, too, just in case one of them is interfering with the connection. Also, be sure to select the "Trust This Computer" alert when connecting your iPhone.
Finally, if all else fails, try connecting your iPhone to another computer running iTunes. If this works, then the problem is probably with your computer or a USB port. Be sure to back up your data before trying this, as it will wipe all of the files on your iPhone. If you still can't connect your iPhone to iTunes, then it may be time to visit a local professional.